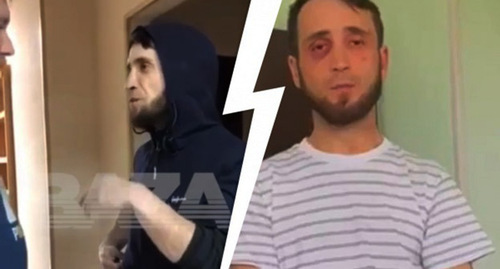 28 July 2022, 11:48
Caucasian scholars dispute about motives for Ilyaskhanov's apology for incident in Nizhnevartovsk
Members of the Chechen community in the city of Yugra have forced Arthur Ilyaskhanov, a native of Dagestan, to publicly apologize for his statements on behalf of Chechens, Ruslan Kutaev, a Caucasian expert, and Svetlana Gannushkina, a human rights defender, have pointed out. An apology for the drunken behaviour could be sincere, Alexei Malashenko, an expert on the Caucasus, has objected.
The "Caucasian Knot" has reported that on July 23, in the city of Nizhnevartovsk, Arthur Ilyaskhanov, a 37-year-old resident of Khasavyurt, broke bottles belonging to the store because he was not sold alcohol and, calling himself a Chechen, insulted a Russian store employee. He also questioned the efficiency of the Russian Army's actions in Ukraine.
The Chechen community will demand an apology from him and intend to send him to Ukraine, a Chechen official in Yugra has stated. On the same day, a video was posted with Ilyaskhanov's apology, while he had bruises under his eyes. He added that he received threats from members of the Chechen community.
Ilyaskhanov has apologized under pressure from members of the Chechen community in Yugra, Svetlana Gannushkina, the chair of the "Civic Assistance" Committee*, believes.
Ruslan Kutaev, the president of the "Assembly of Caucasian Nations", has no doubts that the Chechen community put pressure on Ilyaskhanov. In his opinion, the Chechens' brutal image is created at the Kremlin's initiative.
This article was originally published on the Russian page of 24/7 Internet agency 'Caucasian Knot' on July 27, 2022 at 01:07 pm MSK. To access the full text of the article, click here.
Author: Roman Kuzhev Source: СK correspondent