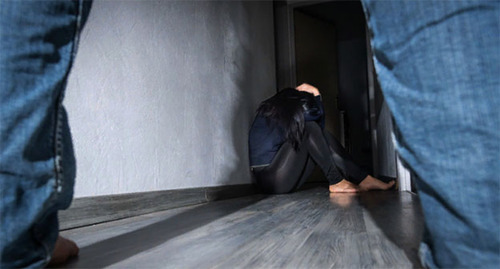 18 August 2022, 12:41
Dagestan woman tells about her escape from Russia due to domestic violence
Patimat Idrisova, a native of Dagestan, was subjected to domestic violence and forced treatment. With the help of human rights defenders, she managed to escape from the country and change her name, as reported by Svetlana Anokhina in her article "How Patimat became Victoria. Story of a girl from Dagestan who fled from her family to freedom", posted on August 17 by the "Cherta" (Line) outlet.
Idrisova, who lived with her family in the village of Kirovaul, Kizilyurt District, was forcibly married at the age of 17, and a year later the marriage was annulled by mutual agreement. She left for Moscow, where she planned to live and work, without informing her family; however, relatives twice forced her back home. For the second time, her brothers and father came for Idrisova; the father forbade the brothers to kill her. They forced the girl into a car and brought her home, where she was beaten up.
She was chained to a heating battery and tried to be treated "against jinn" by an "Islamic healer", a mullah from Ingushetia and the Imam of the mosque. The family forced her to undergo treatment by unknown drugs.
After Idrisova has complained to the Moscow Branch of the Russian Ministry of Internal Affairs (MIA), the prosecutor's office and the FSB, she was taken to the Investigating Committee of Kizilyurt, after which she was handed over to her relatives.
In January 2021, Idrisova turned to the human rights defenders of the SK SOS crisis group for help; and she managed to leave Dagestan. Due to constant persecution, she had to leave Russia.
At the beginning of this year, Vika (this is her name now) received a confirmation of her refugee status.
This article was originally published on the Russian page of 24/7 Internet agency 'Caucasian Knot' on August 18, 2022 at 06:47 am MSK. To access the full text of the article, click here.
Author: The Caucasian Knot