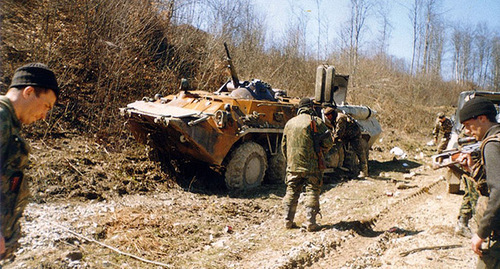 05 October 2022, 15:23
Court denies the right of resident of Rostov Region to be paid for wound in Chechnya
Alexander Putilin, a former contract soldier from the city of Kamensk-Shakhtinsky is not entitled to receive allowance for his wound received in the second Chechen, which made him unfit for further service, since the relevant law was not yet in force then, the court has ruled.
The Rostov Regional Court has refused to award the above allowance for the wound received by Alexander in 2003 during the military operations in Chechnya, the "Kavkaz.Realii"* project has reported. Due to a broken scapula and two ribs, the commission declared him unfit for military service, and in November 2004, he was transferred into the reserve.
In 2018, Putilin received Category III disability group due to his military injury; and social pension was awarded to him. However, the above court has concluded that the law on payments to militaries, on the basis of which the allowance ha been awarded, was not in force at the time of his wound; therefore, Putilin was not entitled to receive thereof.
The "Caucasian Knot" has also reported that earlier, in September, the Supreme Court (SC) of Chechnya supported Shamsold Akhyadov, a resident of the republic, who demanded compensation for his wound during the second Chechen campaign. In 2019, the Grozny court partially satisfied Akhyadov's claim and awarded him compensation in the amount of 400,000 roubles. However, in April 2022, the Ministry of Finance asked to reconsider the ruling.
This article was originally published on the Russian page of 24/7 Internet agency 'Caucasian Knot' on October 5, 2022 at 09:10 am MSK. To access the full text of the article, click here.
Source: Caucasian Knot