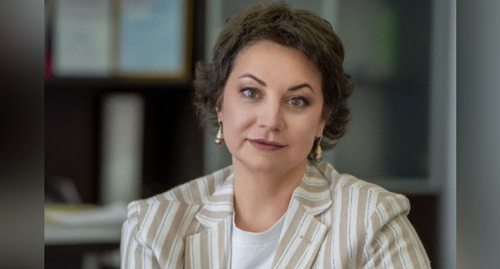 13 November 2022, 02:23
Astrakhan: Director General of state TV Channel fired after posting in social network
Angelina Radchenko, the head of the "Astrakhan 24" TV Channel, was fired after placing a post in the "VKontakte" social network that possesses signs of xenophobia and inciting hatred, Alexander Khinshtein, a Russian State Duma MP, has informed. Radchenko herself has apologized and denied accusations of xenophobia.
According to "Ast-news.ru" outlet, the above Radchenko's post was about the fish brought from Rostov-on-Don, after eating which a person starts feeling like a resident of Kalmykia.
Radchenko's apology was posted on the website of the "Astrakhan 24" TV Channel. "There are people of different nationalities among my relatives, friends and colleagues. And it would be somehow strange to insult them all or someone specifically. I always respect nations' traditions," Angelina has added.
Some commentators have treated her statement as a harmless joke.
"There is nothing wrong with that; it's a sort of Astrakhan humour," the user Dmitry Slepukhin believes.
"A joke is a joke. There is no call for any split or enmity; and there are no insults," the user Timoxa Kotlyarov has stated.
Other users have criticized the post.
"No one has the right to insult another nation or joke harshly. The fact that such a person is also a leader; moreover, on the TV, is very sad," the user Sergey Komarov has stressed.
"It's absolutely not clear why she has involved Kalmyks here. This is inciting ethnic hatred, and out of nothing," the user Alexander Nesterov has stressed.
This article was originally published on the Russian page of 24/7 Internet agency 'Caucasian Knot' on November 12, 2022 at 09:20 am MSK. To access the full text of the article, click here.
Source: Caucasian Knot