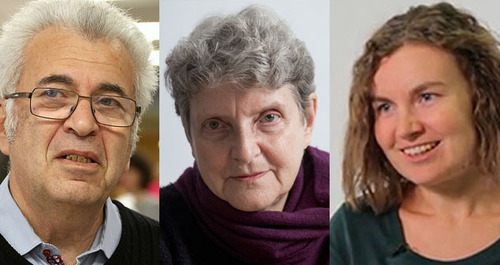 16 November 2022, 23:57
Experts treat idea to re-educate teenagers in Chechen camp as profanation
Short-term "military-patriotic and spiritual-moral education" of teenagers from different regions in a children's camp in Chechnya will have no effect and may even harm children, teacher Yevgeny Yamburg and human rights defender Svetlana Gannushkina point out. Professional psychologists try not to use the terms of "hard-to-educate teenagers" and "re-education," which were used by a Chechen official, psychologist Tatiana Kotova notes.
The "Caucasian Knot" has reported that on November 13, Surkho Munaev, the director of the Department of the Chechen Ministry of National Policy, announced that "hard-to-educate teenagers" had arrived in Grozny to take part in the military-patriotic camp shift, which was organized by the leader of Chechnya and the Commissioner for Children's Rights under the President of Russia.
The idea of re-educating children with spiritual, moral, and military-patriotic measures was considered absurd by Yevgeny Yamburg, Doctor of Pedagogical Sciences and Honoured Teacher of Russia. "Nothing will come of that. Of course, you can line everyone up and lead them in formation, but this does not change the children' attitude," Yevgeny Yamburg said.
The teacher believes that, all the more, no short-term measures of the kind described above will give any effect.
Svetlana Gannushkina, the chair of the "Civic Assistance Committee"*, found it difficult to assess the effectiveness of the activities to be carried out in the village of Avtury. "It is possible (considering who will conduct the events) that the camp may develop aggressiveness rather than reconciliation. I am afraid for the children, as I deal with people who are fleeing Chechnya," the human rights defender said.
Most professional psychologists try not to use the term of "re-education," emphasizes Tatiana Kotova, Candidate of Psychological Sciences. According to her, it is wrong to talk about the personal qualities of children as the cause of possible deviations.
*Included in the register of NCOs, acting as foreign agents.
This article was originally published on the Russian page of 24/7 Internet agency 'Caucasian Knot' on November 16, 2022 at 01:59 pm MSK. To access the full text of the article, click here.
Source: СK correspondent