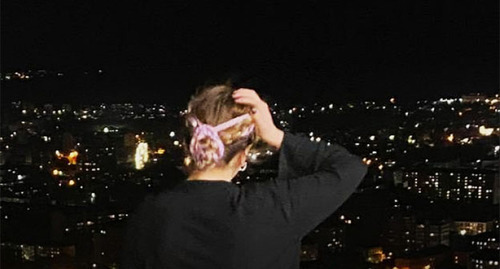 21 December 2022, 17:58
Dagestan: cancellation of verdict to law enforcers in Kurashova's case fits into trend of torture investigations
The defence has not yet received the reasoning part of the verdict of the Court of Appeal, which had overturned the verdict passed in the case of torture of Yulduz Kurashova, Khasavyurt resident, while Kurashova herself was never taken under state protection, Magomed Alamov, a lawyer, has noted. Kurashova has complained about problems with her nervous system after the verdict to law enforcers was cancelled. It is rare in Northern Caucasus that torture cases reach the court, Galina Tarasova, a lawyer, and Oleg Orlov, a rights defender, have noted.
The "Caucasian Knot" has reported that on October 10, the court sentenced the policemen, Shamil Aliev and Ramazan Saipulaev, to 3.5 years in prison each, finding them guilty of torturing Kurashova and falsifying the proofs. On December 15, the verdict was annulled; the case was sent to a new consideration.
According to Magomed Alamov, a lawyer for the "Anti-Torture Team", in the Team's practice this is the only case in which law enforcers were sentenced for torture in Northern Caucasus.
He said that on May 24, the court ruled to provide Kurashova with state protection, after she had complained about threats received from law enforcers, but no measures were taken. Also, the law enforcers did not try to compensate Kurashova for her moral harm or material damage.
"With regard to Northern Caucasus, I would note a normalized attitude towards torture, concealment of them, and a large number of cases when victims of torture refusing to file complaints or recall their already filed applications," Galina Tarasova, a lawyer, has noted.
In Northern Caucasus, it is generally a rare practice when law enforcers are convicted, Oleg Orlov, a board co-chairman of the "Memorial" Centre for Defence of Human Rights, is sure.
This article was originally published on the Russian page of 24/7 Internet agency 'Caucasian Knot' on December 20, 2022 at 04:34 pm MSK. To access the full text of the article, click here.
Author: Roman Kuzhev Source: СK correspondent