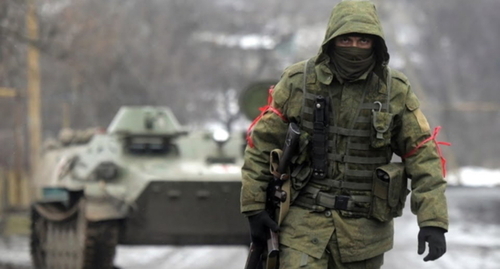 26 December 2022, 23:41
In Chechnya, court forbids contract soldier to leave service until mobilization end
Alexander Ryazanov, a contract soldier of the guards motorized rifle regiment in Chechnya, could not quit his service after the announcement of mobilization. His contract expired, but the Grozny Garrison Military Court forbade Ryazanov to leave the service, citing restrictions after the start of mobilization in Russia.
The "Caucasian Knot" has reported that on September 21, President Vladimir Putin announced a partial mobilization. Militaries will not be able to terminate their contracts until the end of mobilization, but it is not known for how long it has been announced, human rights defenders have noted.
According to the "Kavkaz.Realii"* project, on January 31, Ryazanov filed a resignation letter from service into the reserve after the expiry of his contract, which ended in June. The court judgement states that he will serve until the official end of mobilization.
Earlier, lawyers pointed out that for refusing to go to the special operation zone in Ukraine military servicemen face the risk of becoming accused of disobeying the order, but the criminal articles on desertion and unauthorized leaving the unit are not applicable in these cases. But after the accession of new territories to the Russian Federation, a refusal to go there threatens with criminal prosecution, a lawyer has pointed out.
Let us remind you that in Southern Russia, attempts were made to mobilize the citizens who, due to their age or state of health, should not be sent to the combat zone.
This article was originally published on the Russian page of 24/7 Internet agency 'Caucasian Knot' on December 25, 2022 at 10:11 pm MSK. To access the full text of the article, click here.
Source: Caucasian Knot