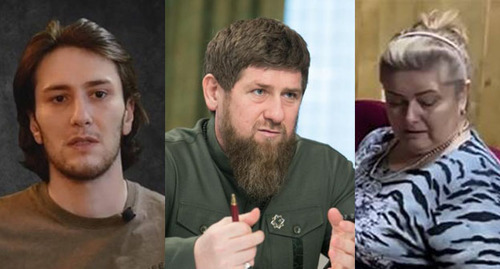 21 January 2023, 22:23
Abubakar Yangulbaev offers himself to Ramzan Kadyrov in exchange for his mother
On the day when a year passed since the detention of Zarema Musaeva by Chechen law enforcers, her son Abubakar Yangulbaev called on Ramzan Kadyrov to release his mother on exchange terms.
The "Caucasian Knot" has reported that on December 1, 2022, Zarema Musaeva completely denied the accusations in court. The court extended her arrest until February 12.
"My mother is not to blame for anything. Let her go and take me in exchange," Abubakar Yangulbaev wrote on his Telegram channel.
"It's been a year since Ramzan Kadyrov kidnapped my mother. Using the powers of one of Russia's top-ranking officials, he violated the rules of the country and the rules of human morality ... He kidnaps relatives of his political opponents, critics, and social activists," Abubakar Yangulbaev stated.
He reported that his mother suffered from diabetes mellitus with complications and that penal colonies could not contain people with such disease. The ambulance was called for Zarema Musaeva to the court and the SIZO (pre-trial restriction centre) several times. The human rights project "Support for Political Prisoners" recognized Zarema Musaeva as a political prisoner.
Abubakar Yangulbaev also reported that his mother's health had deteriorated over the year.
This article was originally published on the Russian page of 24/7 Internet agency 'Caucasian Knot' on January 20, 2022 at 08:42 pm MSK. To access the full text of the article, click here.
Source: Caucasian Knot