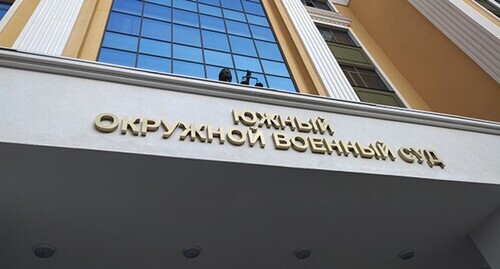 01 June 2023, 23:28
Court in Rostov-on-Don sentences four Crimean Tatars
The Southern District Military Court has sentenced four Crimean Tatar activists to long prison terms within the case of the "Hizb ut-Tahrir-al-Islami"**.
Abdullaev, Murasov and Tairov have been sentenced to 12 years in prison each on charges of involvement in the above terrorist organization and preparing to seize power. Bekirov, whom the court has treated as the organizer of terrorist activities, has been sentenced to 17 years in prison.
Prior to their arrest, all the four convicts had actively participated in the public life of Crimean Tatars; they attended trials of their fellow countrymen conducted in Rostov-on-Don and held actions in support of Crimean Muslims-political prisoners. The prosecutor has demanded 19 years in prison for Bekirov, and 15 years for the rest of them, the public organization named "Crimean Solidarity" has noted on the Facebook***.
Abdullaev, Bekirov, Tairov and Murasov were detained after searches in Crimea in August 2021; since then, they have been kept at the SIZO (pre-trial prison). In January 2023, Raif Fevziev, who was detained with them, was sentenced to 17 years in a high security colony.
The "Caucasian Knot" has reported about other Crimean Tatars, sentences within the "Hizb ut-Tahrir"** case. Thus, in September 2020, the Rostov-on-Don Military Court sentenced seven defendants in the Bakhchisarai case of "Hizb ut-Tahrir"** to long prison terms, acquitting one of the defendants, Ernes Ametov. In December 2022, the court retried Ametov and sentenced him to 11 years in a high security colony.
This article was originally published on the Russian page of 24/7 Internet agency 'Caucasian Knot' on June 1, 2023 at 03:34 am MSK. To access the full text of the article, click here.
Source: Caucasian Knot