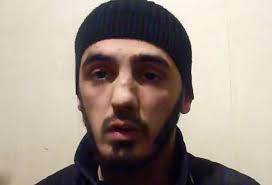 02 September 2023, 18:09
In Ingushetia, investigators refuse to check prisoner Albagachiev's complaint
A complaint about insufficient medical care in a penal colony to Abdul-Malik Albagachiev, a native of Ingushetia, and about the beating of another prisoner, was redirected to the prosecutor's office. The convict's defence decided to appeal against the refusal to conduct an inspection.
The "Caucasian Knot" has reported that on August 23, advocate Irina Biryukova received a letter from Abdul-Malik Albagachiev, in which the prisoner suffering from epilepsy complained that on August 21, he was not provided with medical assistance for more than an hour and that another prisoner was beaten in front of him.
The Investigating Department for the Astrakhan Region of the Investigating Committee of the Russian Federation (ICRF) redirected to the prosecutor's office the advocate Irina Biryukova's appeal about the failure to provide Abdul-Malik Albagachiev with medical care and the beating of a prisoner.
"I will appeal against the refusal to conduct an inspection and institute a criminal case at the Russian Investigating Committee. According to the norms of the criminal procedure law, the investigating authority should have carried out an inspection and at least questioned the victim. They refused to do anything at all," the advocate said.
According to Irina Biryukova, she still has no information about where Abdul-Malik Albagachiev is being kept.
Let us remind you that on March 19, human rights defenders complained about the torture conditions of detention for Abdul-Malik Albagachiev in the penal colony.
This article was originally published on the Russian page of 24/7 Internet agency 'Caucasian Knot' on September 1, 2023 at 03:06 pm MSK. To access the full text of the article, click here.
Source: СK correspondent