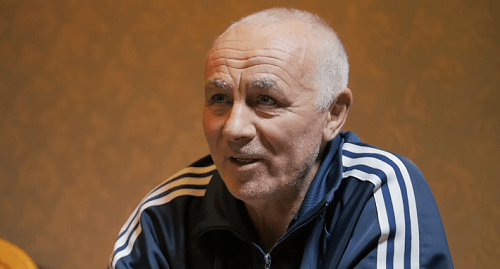 15 September 2023, 14:47
Activist Aslan Iritov achieves ECtHR's decision on compensation for persecution by law enforcers
The European Court of Human Rights (ECtHR) has obliged Russian authorities to pay compensation of EUR 26,000 to Aslan Iritov, a resident of Nalchik, recognizing him as a victim in the case of torture by law enforcers.
The "Caucasian Knot" has reported that Aslan Iritov, an activist, who was sentenced conditionally within the case of attacking a law enforcer, filed a complaint with the ECtHR in the hope of bringing law enforcers to justice.
The ECtHR has recognized that Iritov was subjected to torture, an inefficient investigation thereof, and illegal freedom deprivation, while law enforcers were obtaining the testimony they needed from him.
Let us recall that according to the initial investigators' version, Iritov, whose wrists had been amputated, grabbed a law enforcer by the throat and strangled him by "squeezing his fingers." According to Iritov's advocate, this wording was corrected only after the obvious absurdity attracted journalists' attention.
This article was originally published on the Russian page of 24/7 Internet agency 'Caucasian Knot' on September 14, 2023 at 12:55 pm MSK. To access the full text of the article, click here.
Source: Caucasian Knot