Rally against Russian militaries in Gyumri
НАСТОЯЩИЙ МАТЕРИАЛ (ИНФОРМАЦИЯ) ПРОИЗВЕДЕН И РАСПРОСТРАНЕН ИНОСТРАННЫМ АГЕНТОМ ООО "МЕМО", ЛИБО КАСАЕТСЯ ДЕЯТЕЛЬНОСТИ ИНОСТРАННОГО АГЕНТА ООО "МЕМО".
On January 12, residents of Armenia gathered in front of the Russian military base in Gyumri. The action was dedicated to the 4th anniversary of the massacre of the Avetisyan family. The protesters demanded the withdrawal of Russian militaries from Armenia. In total, about 30 people took part in the rally. The organizers said the action was 'silent' in memory and in respect of the murdered. See photo report prepared by the Caucasian Knot correspondent Armine Martirosyan.
10
February 11, 2019 13:21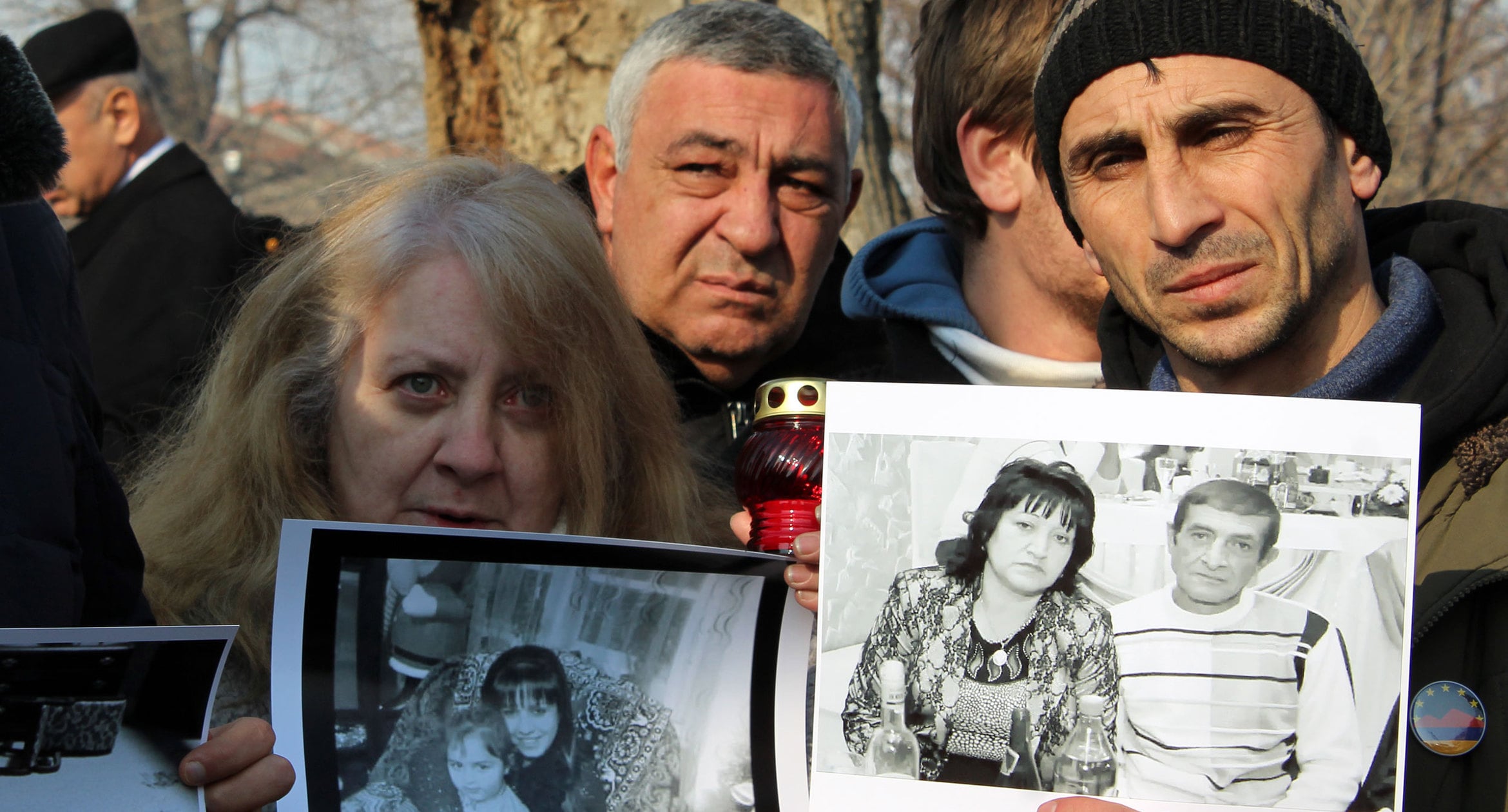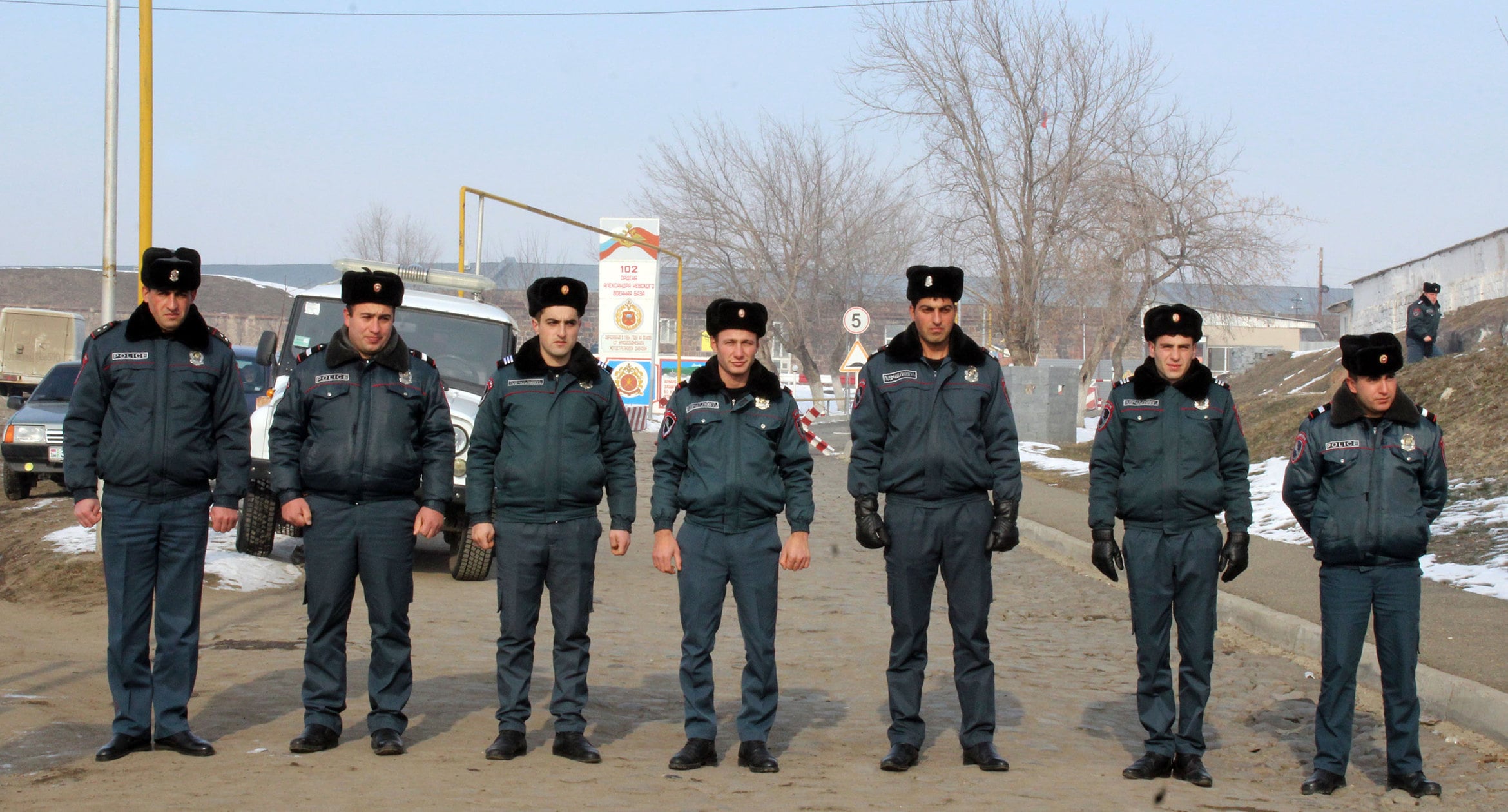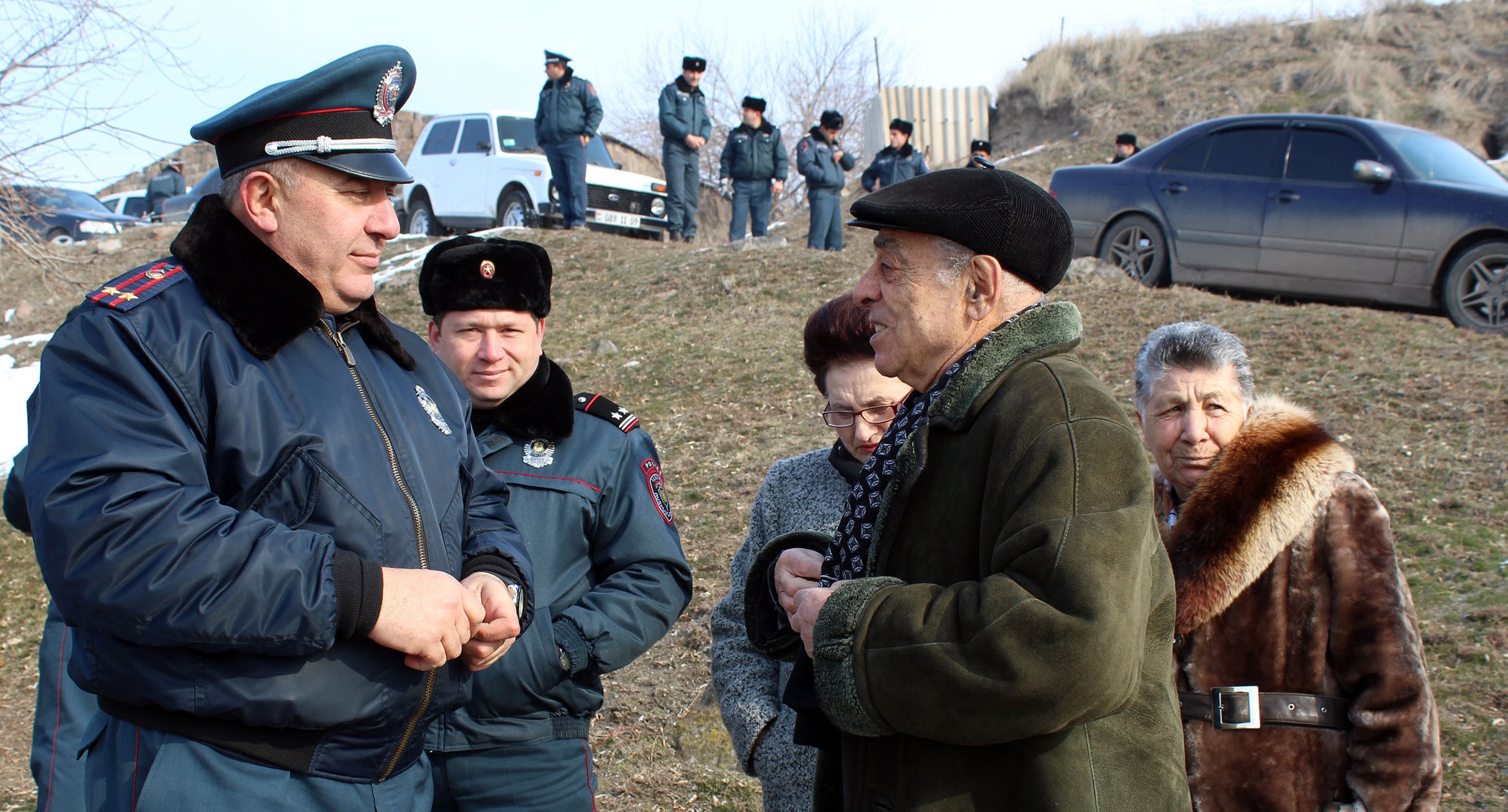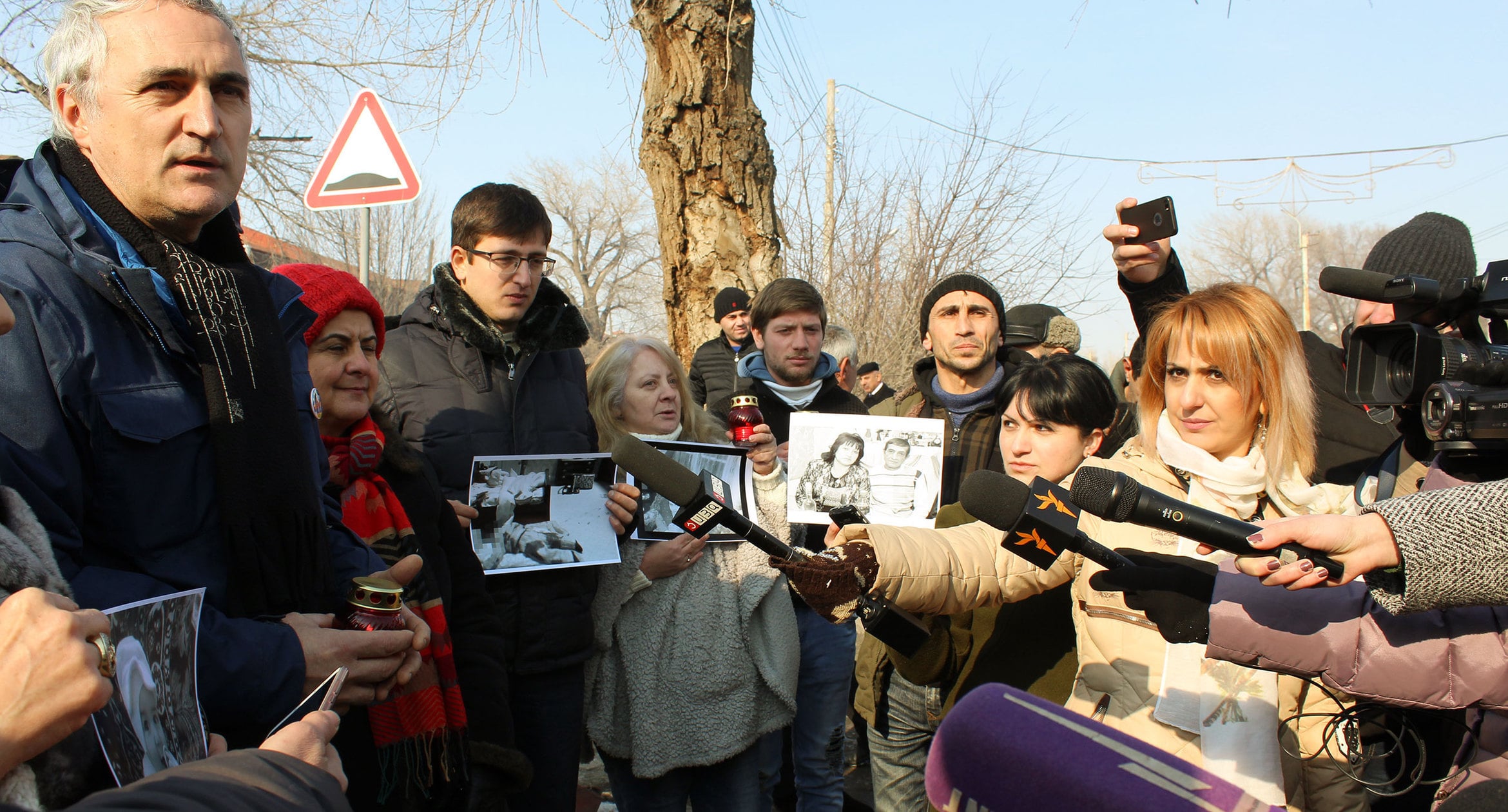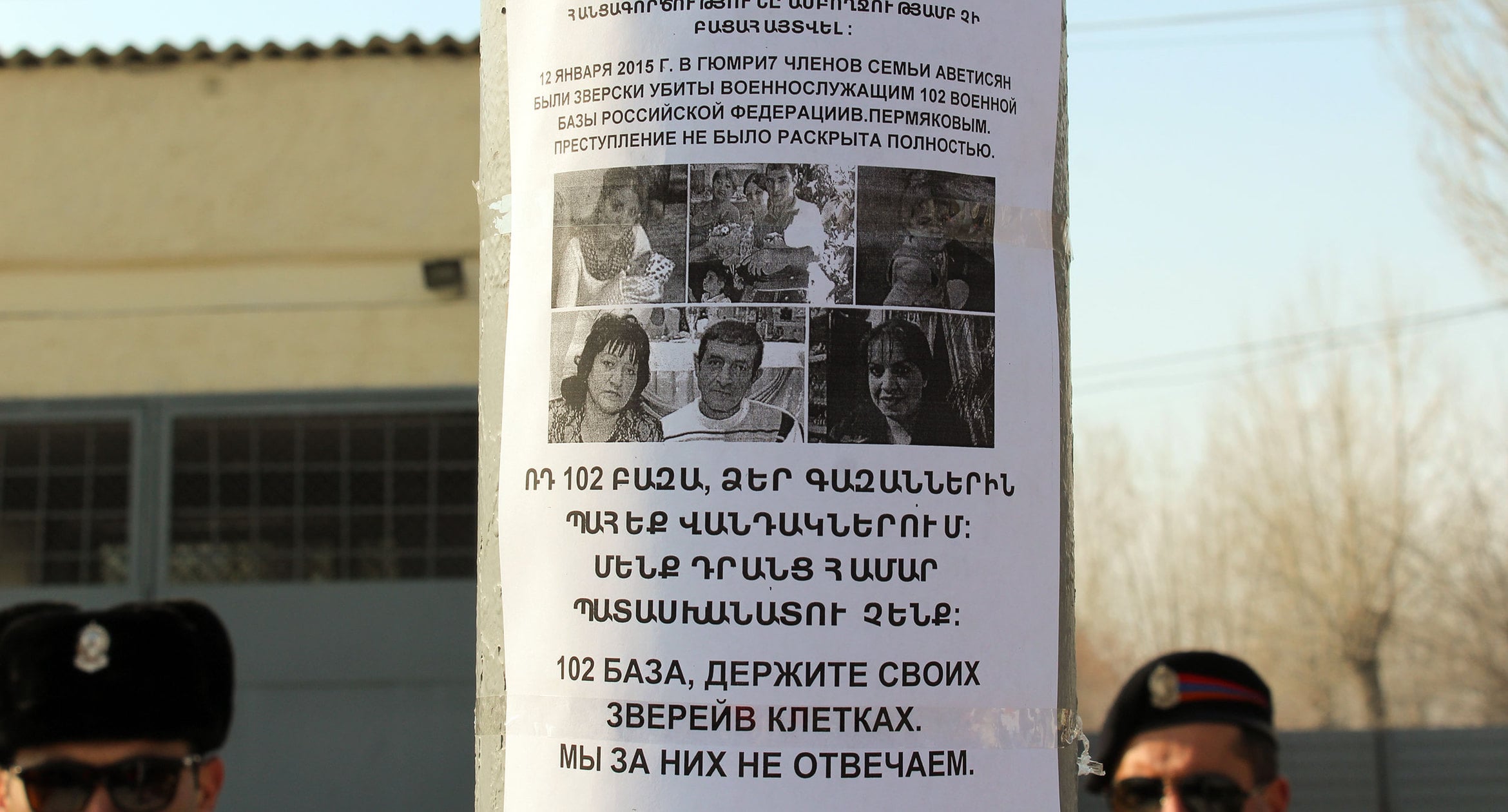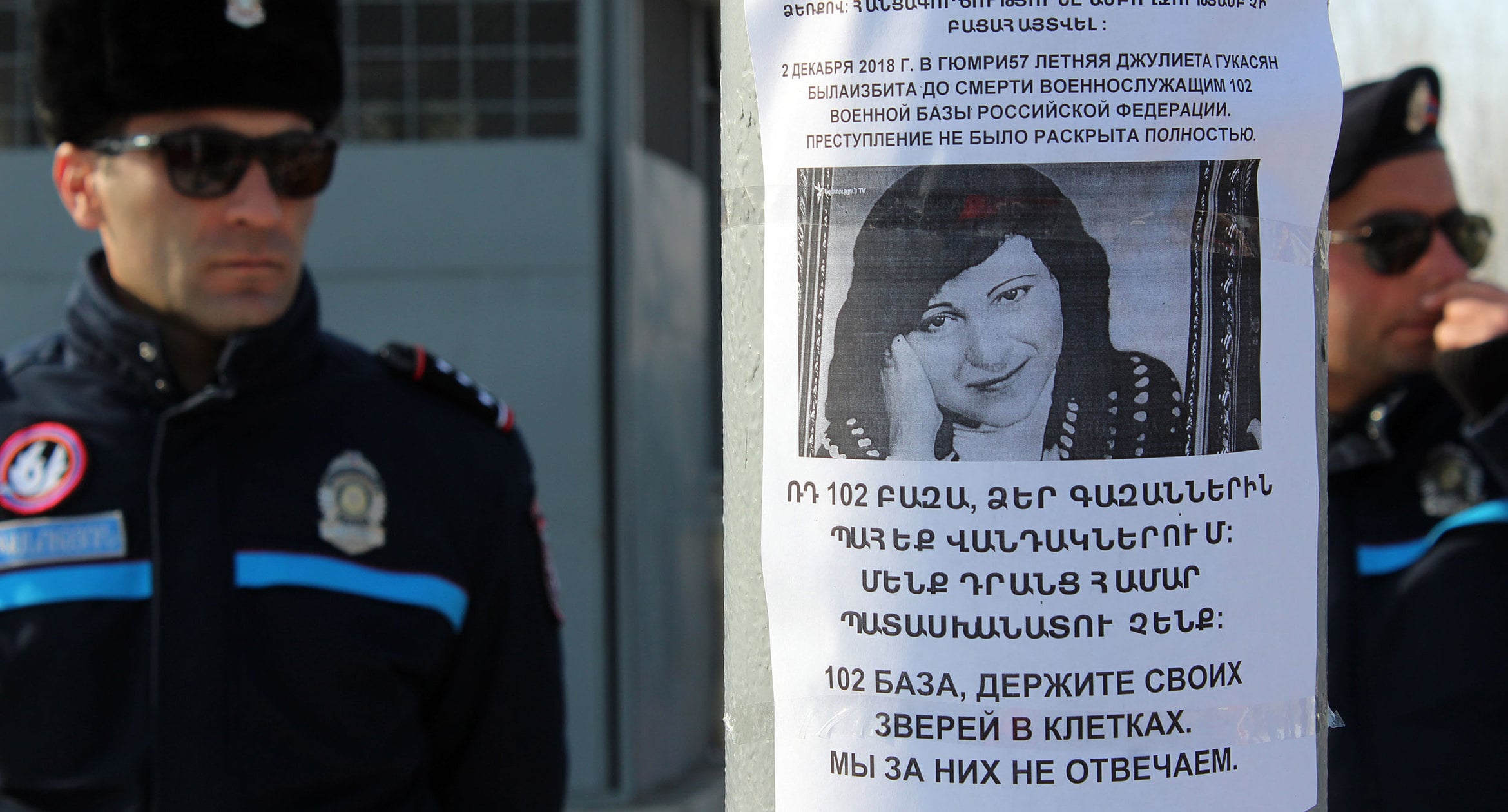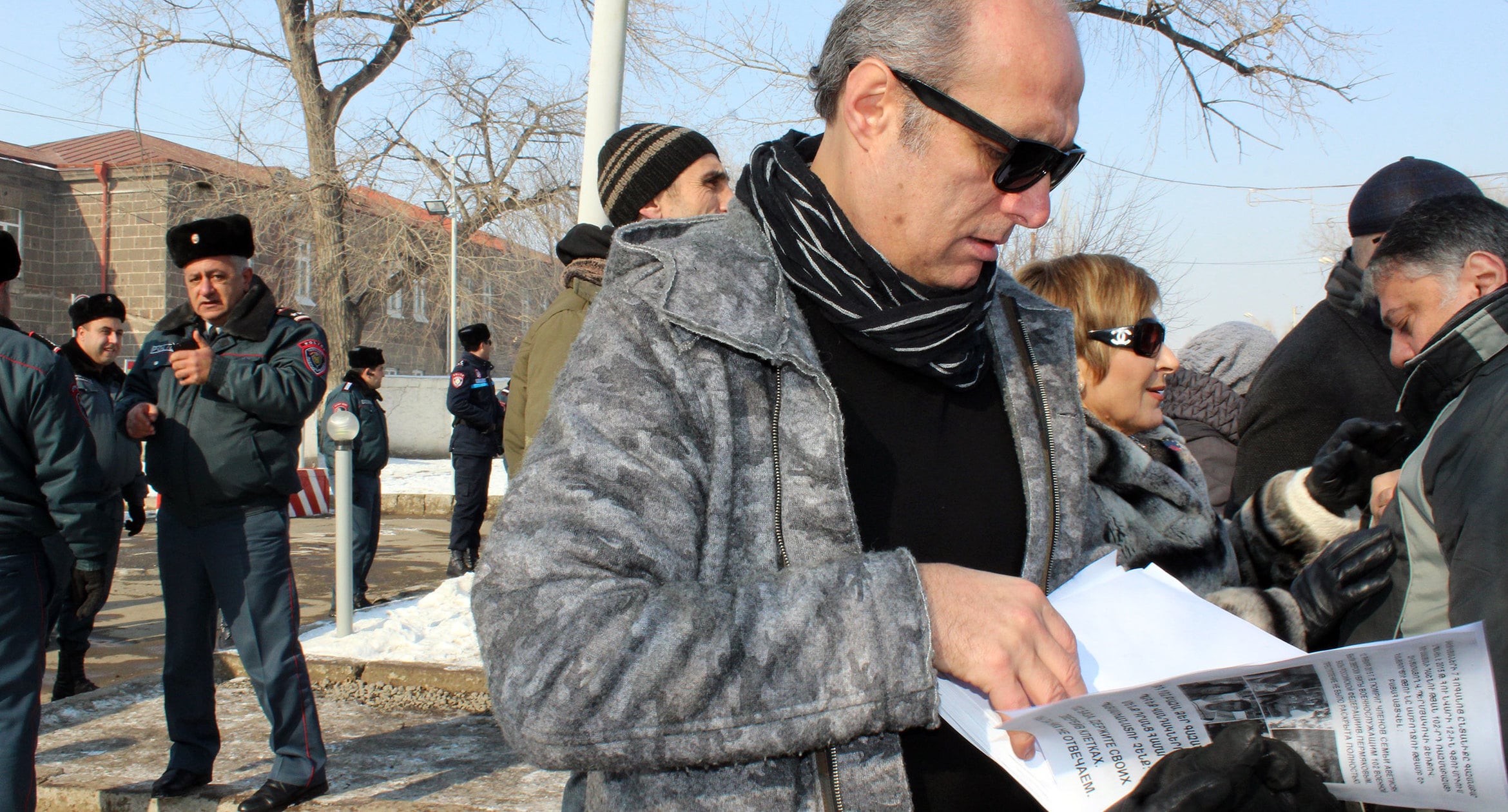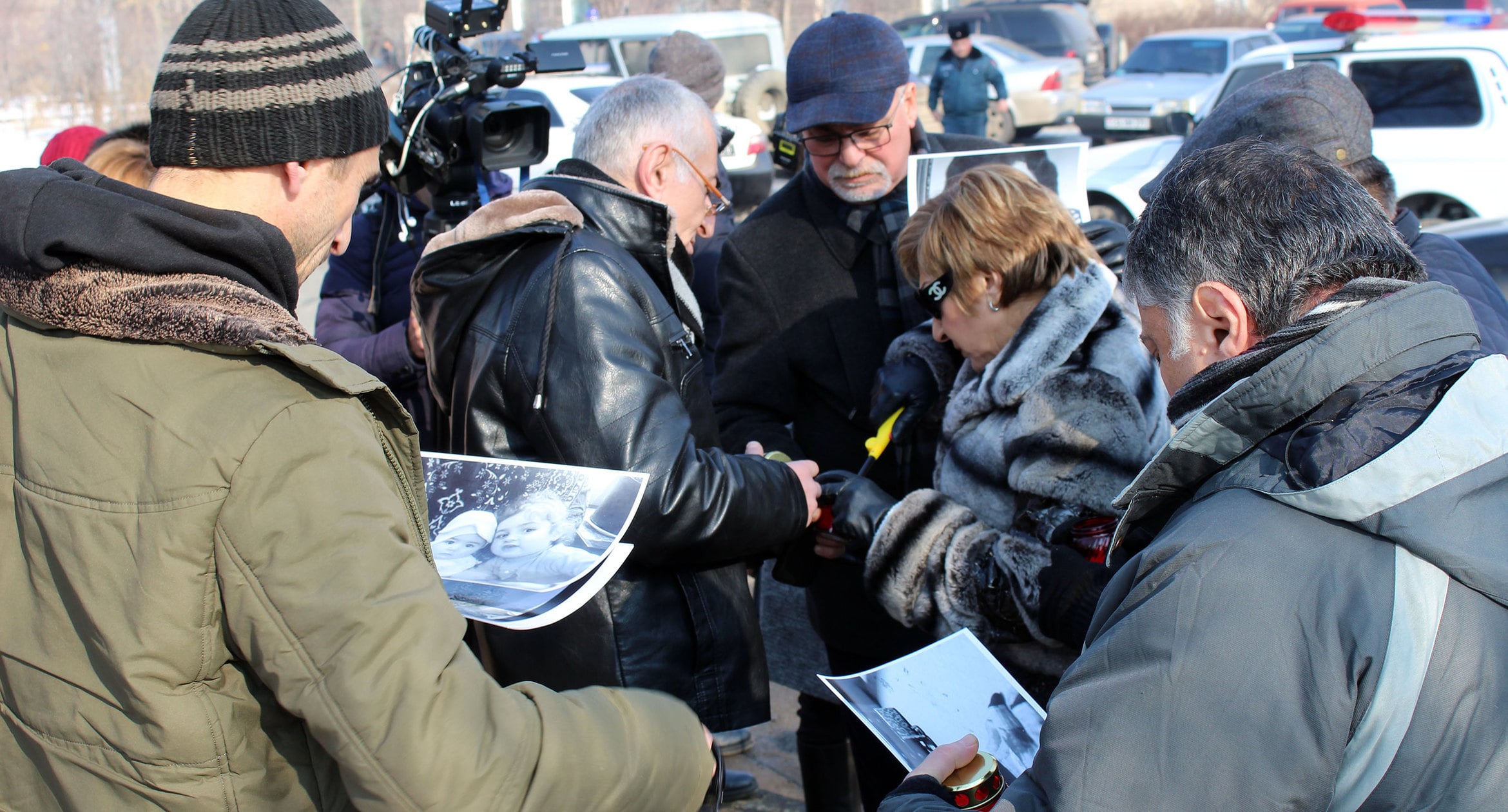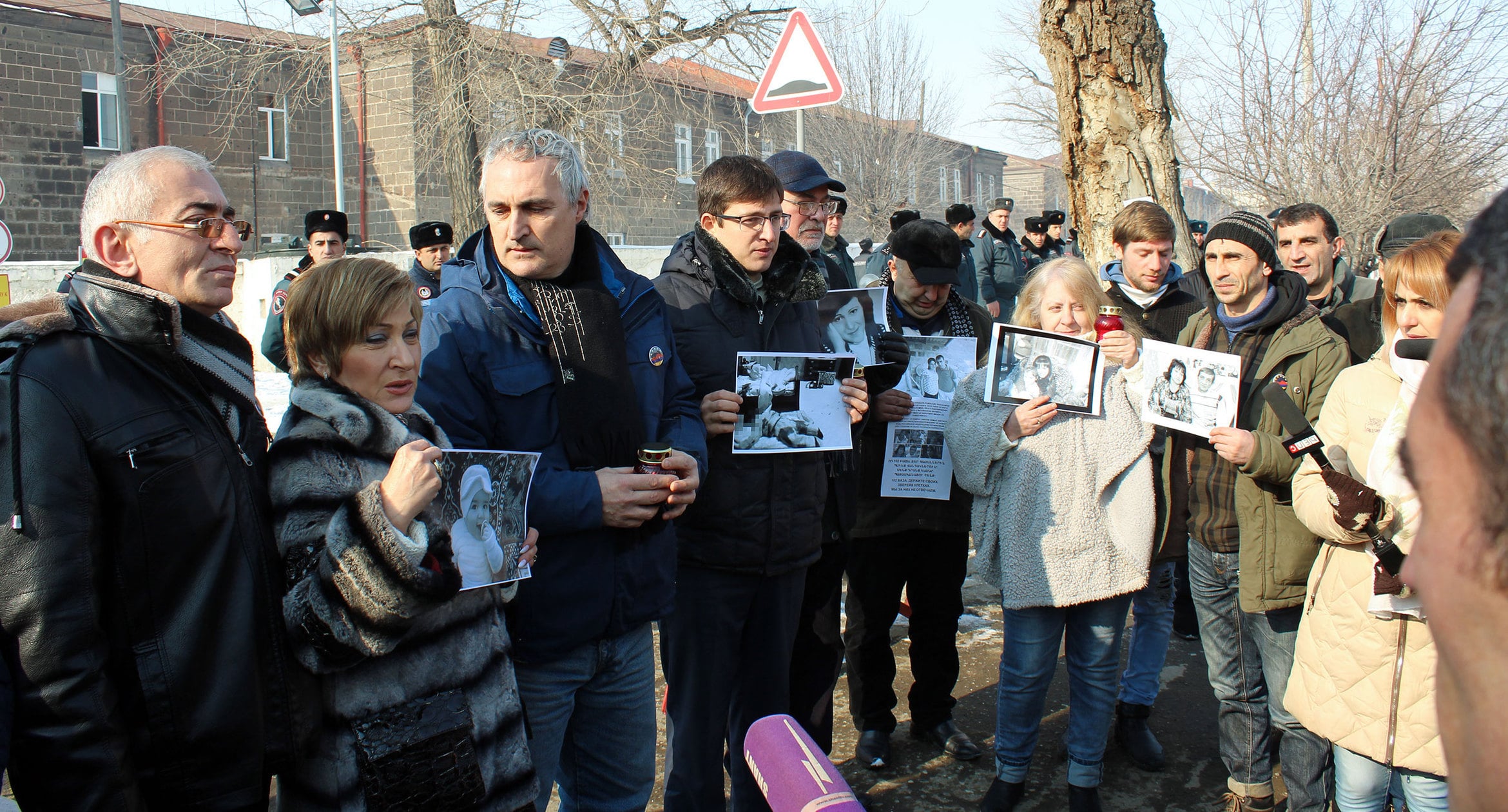 Rally participants in Gyumri
North Caucasus - statistics