Yerevan: green zone instead of workplaces
НАСТОЯЩИЙ МАТЕРИАЛ (ИНФОРМАЦИЯ) ПРОИЗВЕДЕН И РАСПРОСТРАНЕН ИНОСТРАННЫМ АГЕНТОМ ООО "МЕМО", ЛИБО КАСАЕТСЯ ДЕЯТЕЛЬНОСТИ ИНОСТРАННОГО АГЕНТА ООО "МЕМО".
The protest by owners and staff of the cafés was triggered by the decision of Yerevan authorities to demolish several cafés in Freedom Square. The city authorities insist that the territory around the Academic Opera and Ballet Theatre was built up voluntarily; and the surroundings should be returned to their historical appearance. In their turn, protesters assert that the café demolition will make over 200 people jobless. On March 14, participants of the spontaneous rally blocked Mashtots Avenue in protest. The police managed to push the protesters away from the roadway to the sidewalk and restore the traffic. During the skirmishes of protesters with the police, four people were injured. 41 participants of the action were detained, 25 of them were released by the police by the end of the day. Photos by the Caucasian Knot correspondent Tigran Petrosyan.
10
March 15, 2019 11:03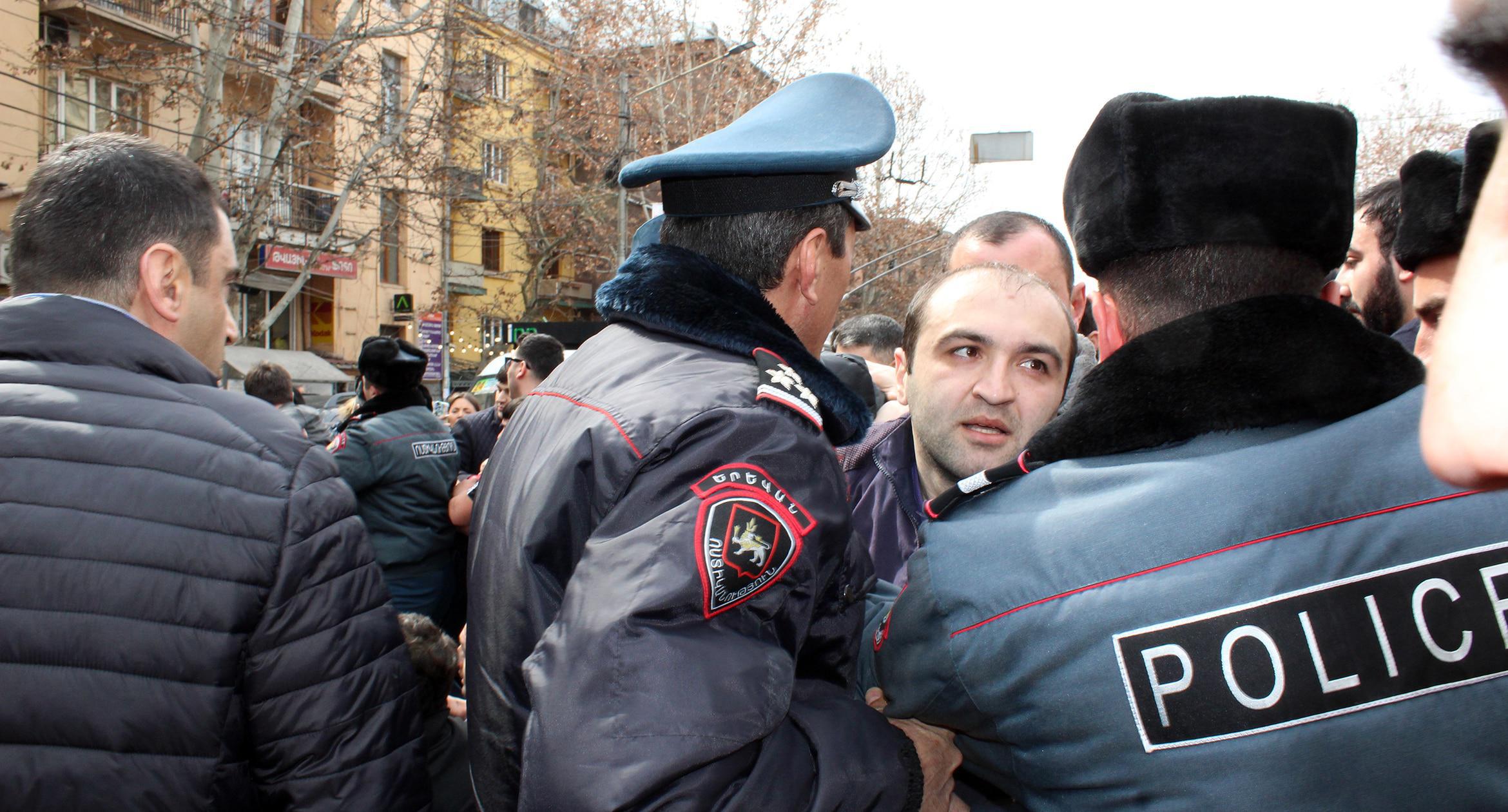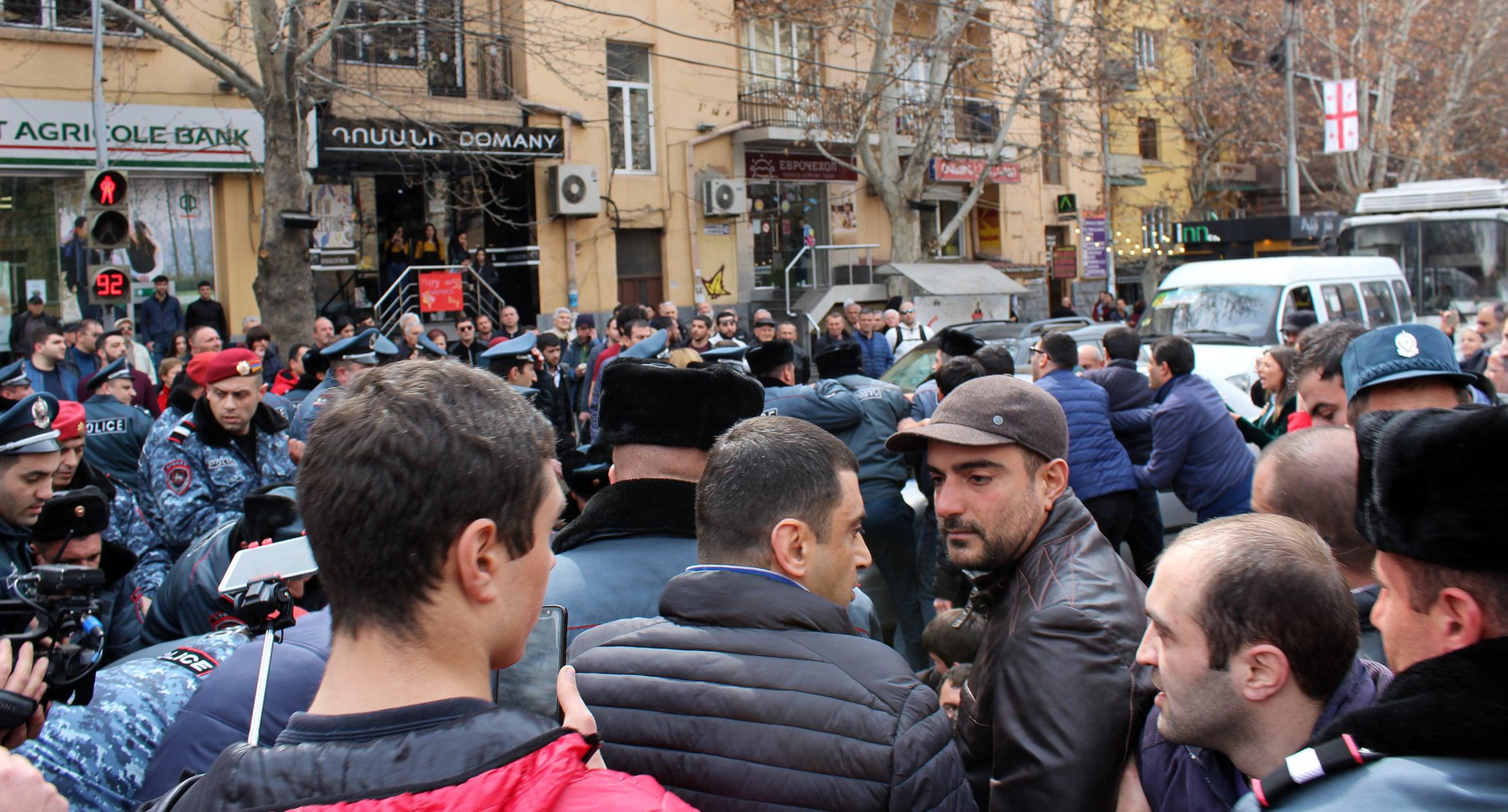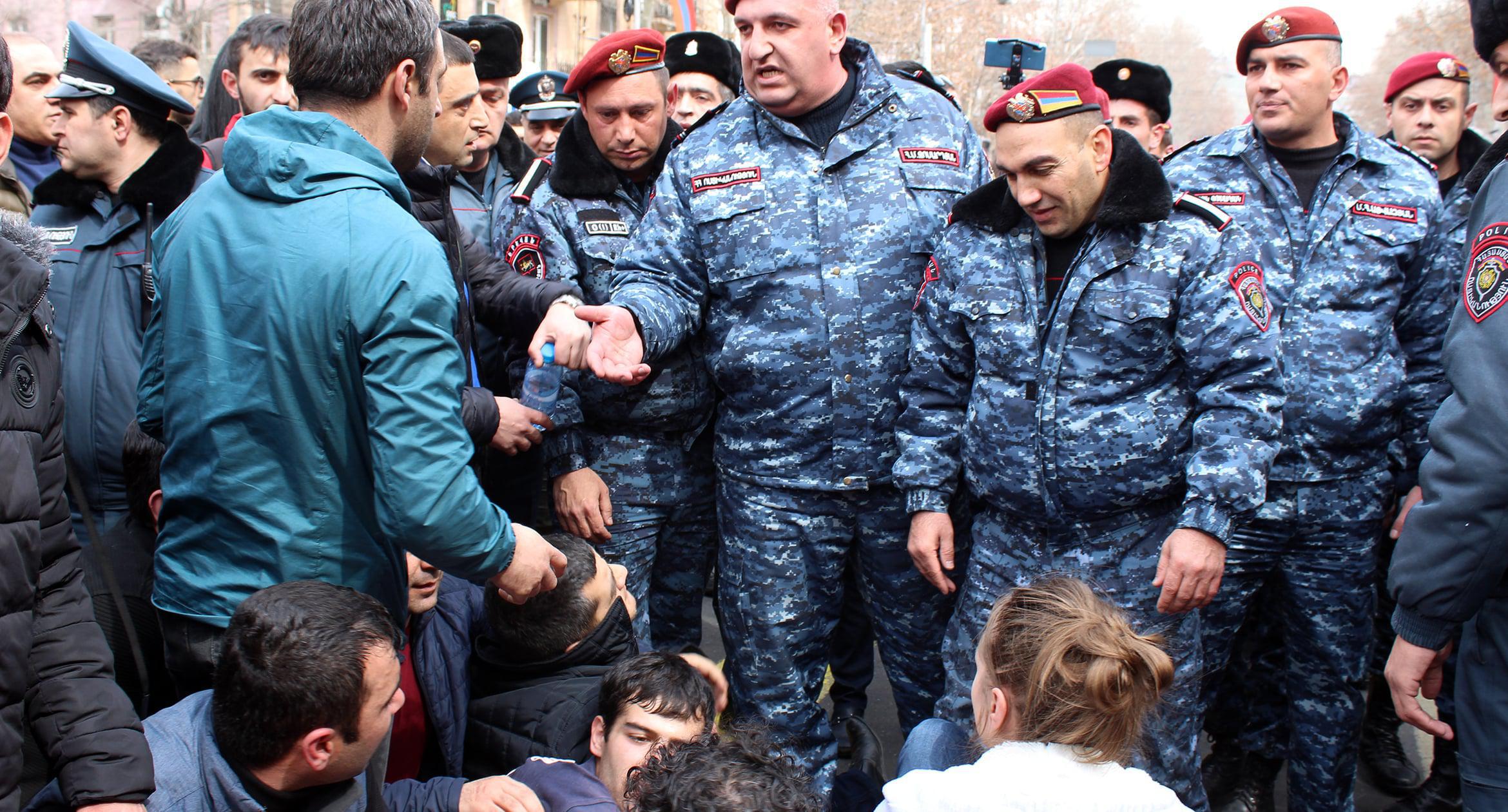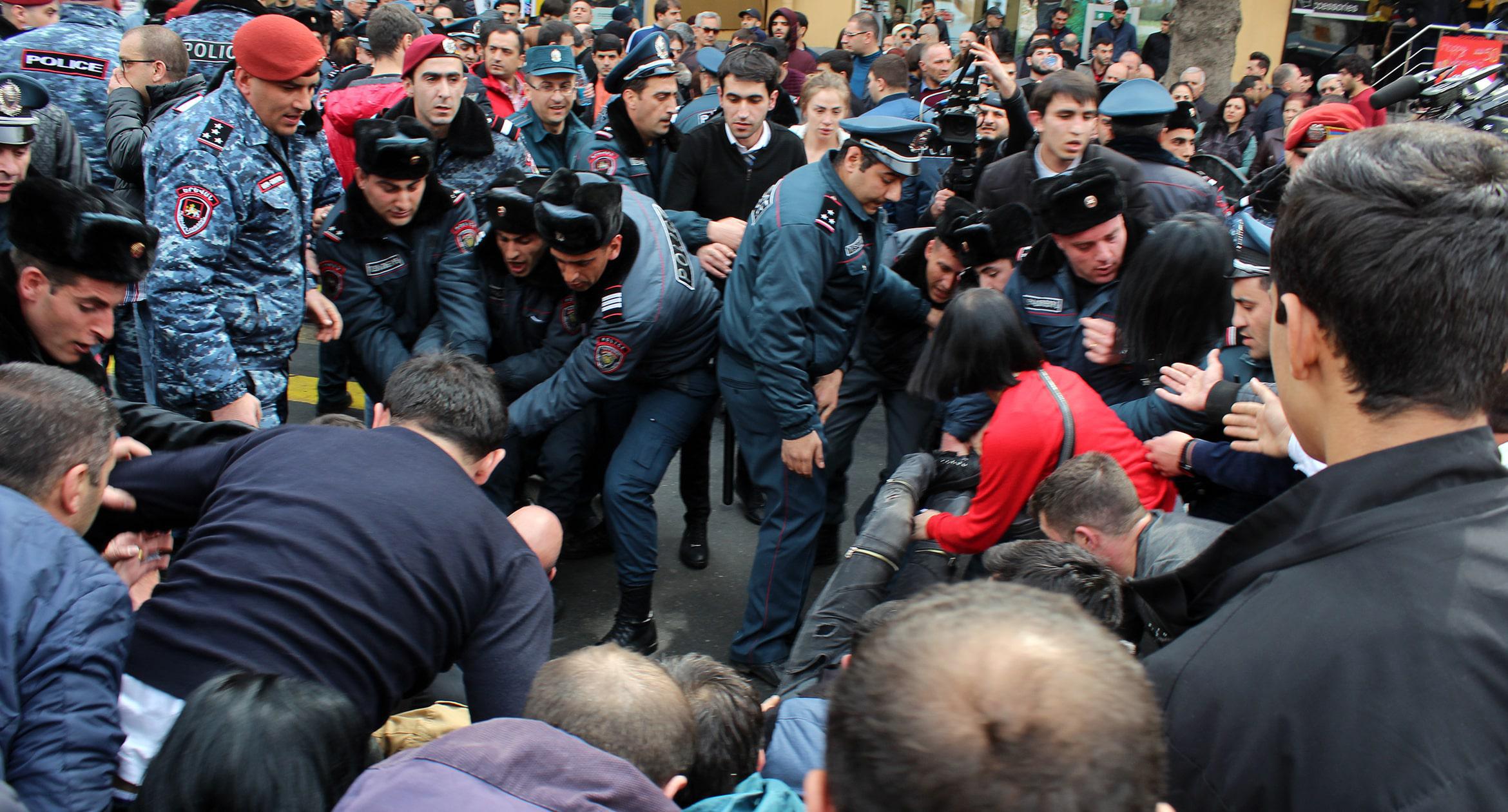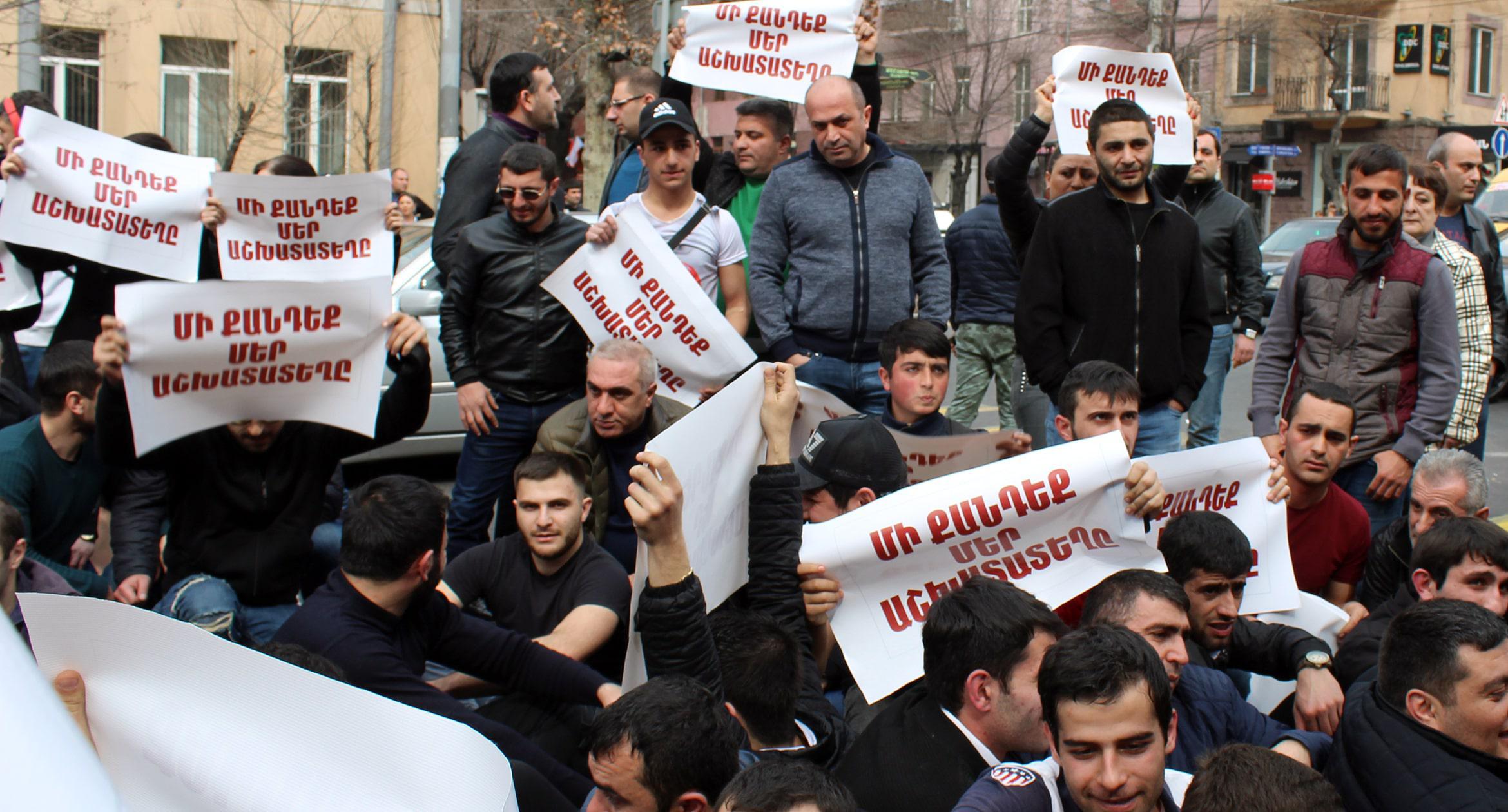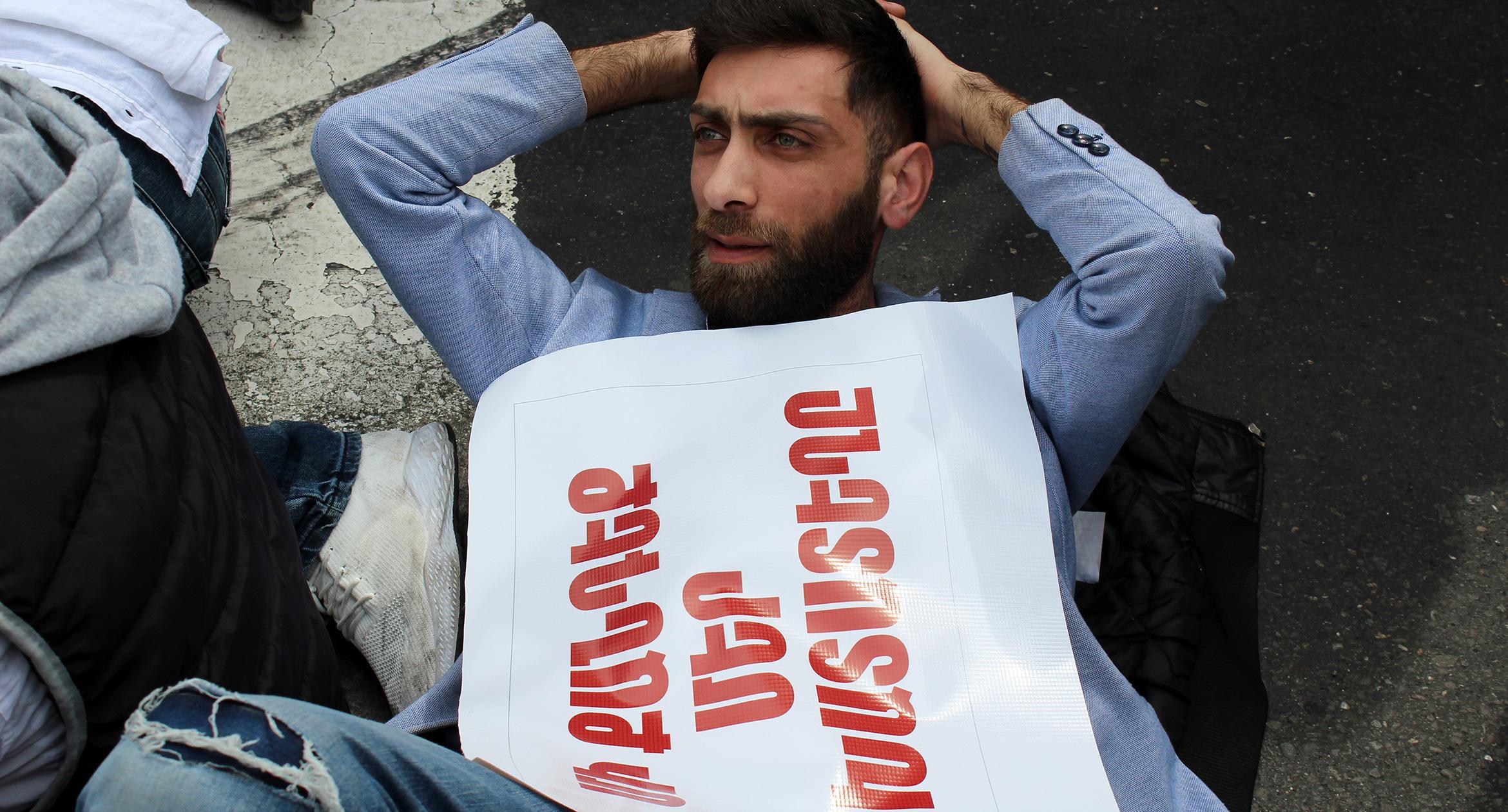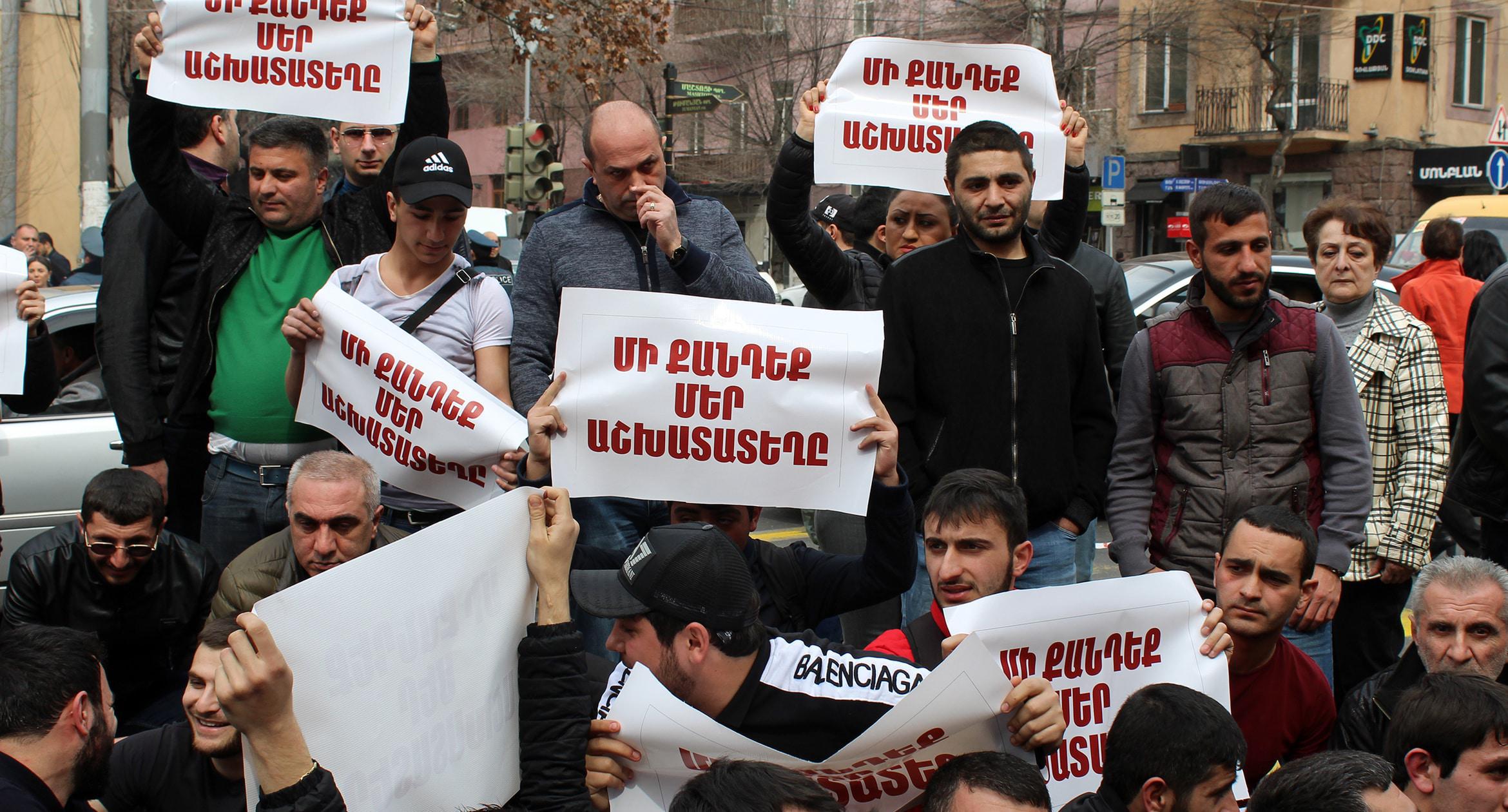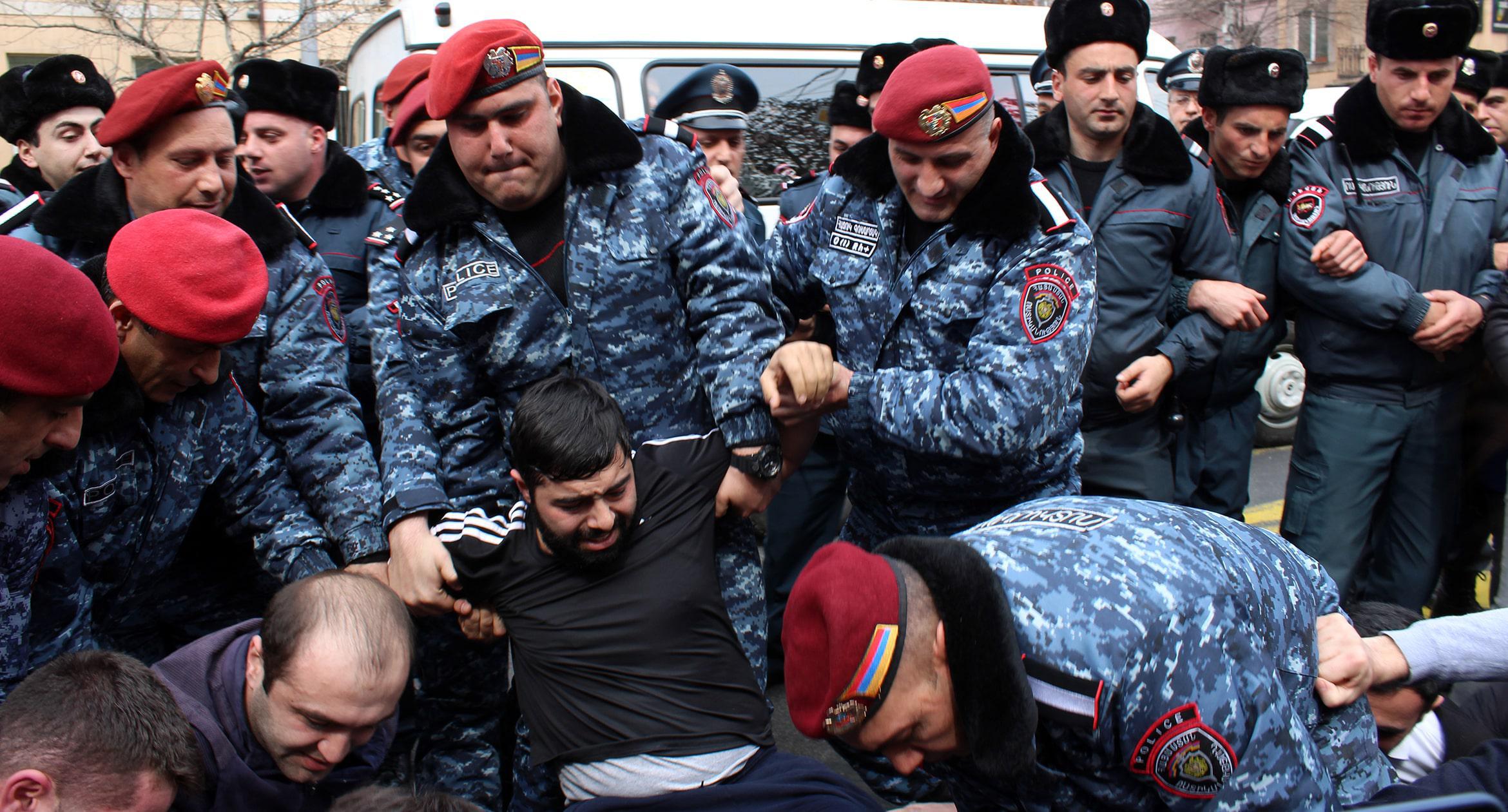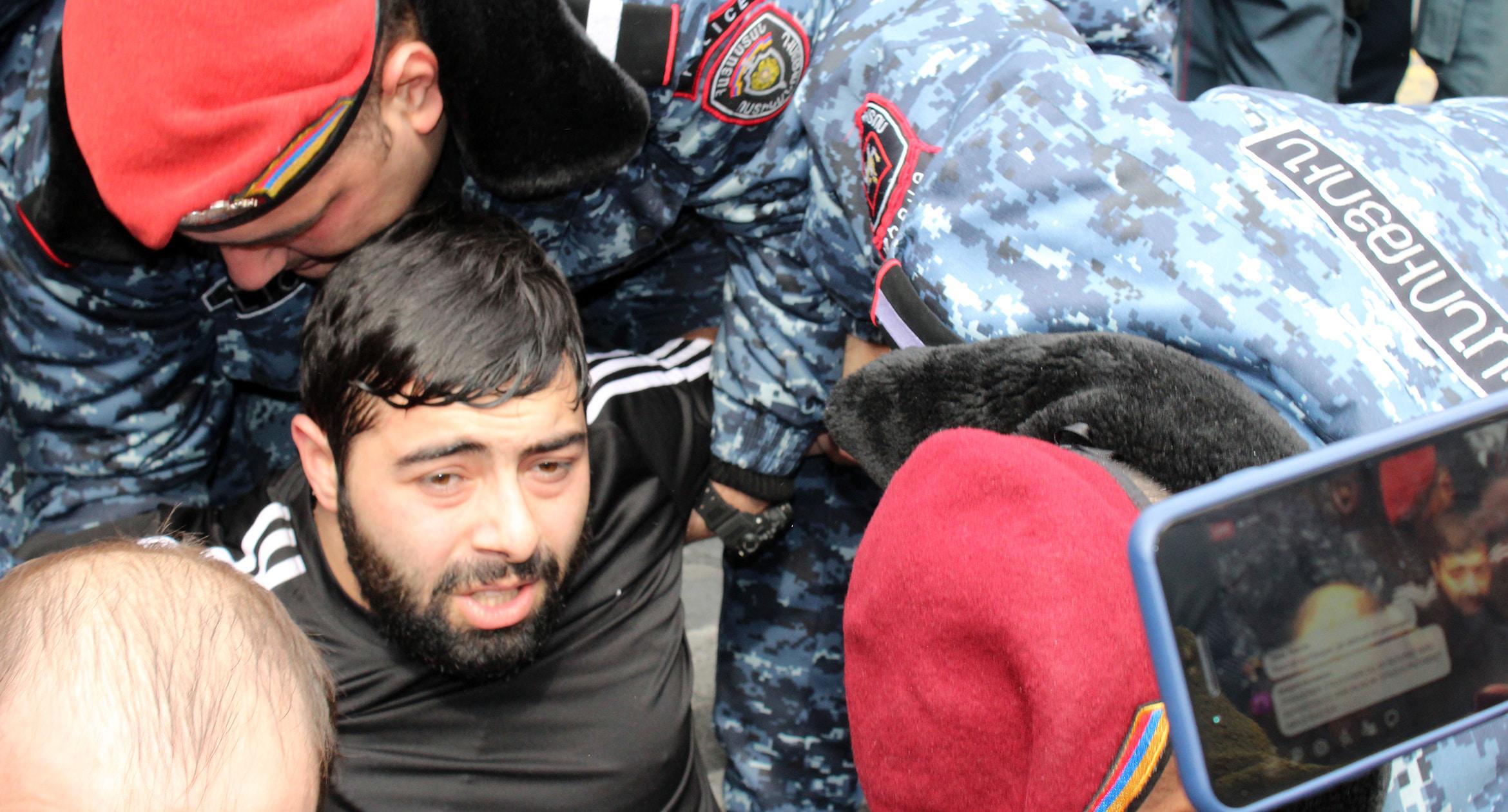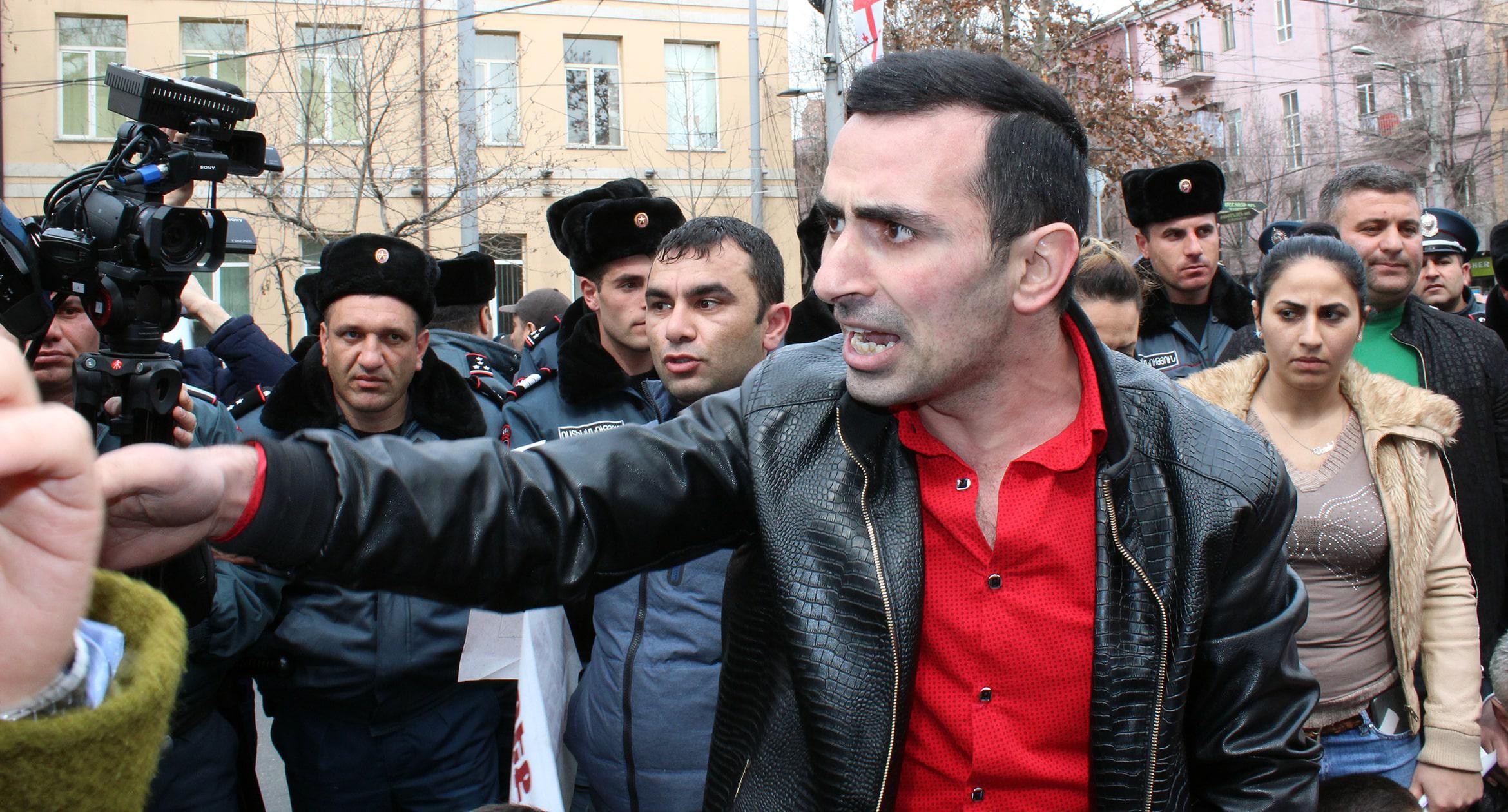 Protest action was provoked by the decision of Yerevan authorities to demolish several cafés in Freedom Square
North Caucasus - statistics