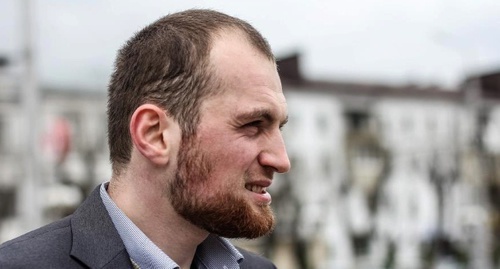 08 June 2016, 14:56
Advocate reports on closure of case on Timur Kuashev's death
The investigating authorities have closed the criminal case on the death of Timur Kuashev, a Kabardino-Balkarian journalist, since the examinations found no signs of toxic substances in his body. This was reported by advocate Zaur Shomakhov.
Timur Kuashev disappeared in the evening of July 31, 2015. The journalist's body was found in a suburb of Nalchik on August 1, 2015, and relatives identified him. The forensic medical examination initially identified no signs of violent death, and the relatives agreed to an autopsy.
The "Caucasian Knot" has reported that on August 15, 2015, Valery Ustov, the chief of the Investigating Department for Kabardino-Balkaria of the Investigating Committee of the Russian Federation (ICRF), reported that experts found a sign of injection on the Timur Kuashev's body. However, at the press conference held on December 24, 2015, Valery Ustov reported that according to the experts, the death of Timur Kuashev was caused by acute coronary insufficiency.
The forensic medical examination found in the body of deceased Timur Kuashev no signs of any toxic substance. According to expert opinion, the journalist's death was caused by acute coronary insufficiency. This was told to the "Caucasian Knot" correspondent by an advocate, representing the interests of the Timur Kuashev's family members.
According to advocate Zaur Shomakhov, he intends to appeal against the decision of the investigator.
It should be noted that earlier, the human rights defenders have criticized the investigators' version on non-violent death of Timur Kuashev and claimed the formal nature of the investigation.
Full text of the article is available on the Russian page of 24/7 Internet agency 'Caucasian Knot'.
Author: Lyudmila Maratova Source: CK correspondent