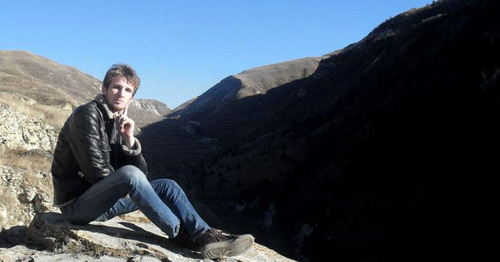 14 September 2016, 12:08
"Free Press Unlimited" calls on Russian authorities to stop prosecuting Zhalaudi Geriev
The international organization "Free Press Unlimited", engaged in support of freedom of speech, has condemned the sentence of Zhalaudi Geriev, a correspondent of the "Caucasian Knot", and demanded from the Russian authorities to review his case.
The "Caucasian Knot" has reported that the court sentenced Zhalaudi Geriev to three years of imprisonment on the charge of possession of marijuana. Zhalaudi Geriev testified to investigators under pressure and retracted his confession at trial. The defence has challenged the sentence at the court of appeal and pointed out to numerous examples of falsification in the case materials, evident contradictions in the prosecutors' version, and involvement of "hired" witnesses by the police.
The "Free Press Unlimited" notes that the police used force during the detention of Zhalaudi Geriev.
Furthermore, the human rights defenders have called on "the Russian authorities to immediately review the Zhalaudi Geriev's case and to secure a fair trial."
"We also call for an end to repression against journalists and human rights defenders in Chechnya and other regions of the Russian Federation," declares the statement released by the human rights organization "Free Press Unlimited", a partner of the "Caucasian Knot".
Full text of the article is available on the Russian page of 24/7 Internet agency 'Caucasian Knot'.