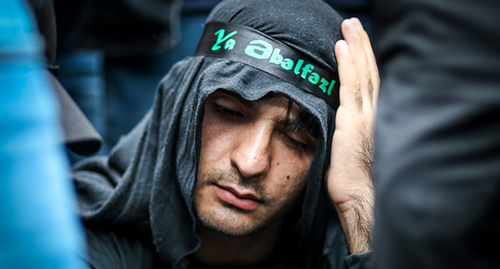 21 October 2016, 00:48
Rights defenders have 166 persons on new list of Azerbaijani political prisoners
Three-quarters of the list of political prisoners, drawn up by three human rights organizations of Azerbaijan, are residents of the country, persecuted by the authorities for their religious beliefs.
The "Caucasian Knot" has reported that the previous version of the list included 94 political prisoners and was compiled by the working group of civil society activists of Azerbaijan; it was released on October 17.
On October 18, the Institute for Peace and Democracy (IPD), the Public Alliance "Azerbaijan Without Political Prisoners" and the Monitoring Centre of Political Prisoners presented their list of 166 persons, recognized as political prisoners.
As explained by Oktay Gyulalyev, the coordinator of the "Azerbaijan Without Political Prisoners", the new list was compiled based on the criteria set out in the PACE's Resolution No. 1900 of October 3, 2012, defining the notion of "political prisoner".
The new list includes all those from the previous list of 94. The difference in the number of political prisoners is due to the methodology, Mr Gyulalyev has explained.
The difference of the two lists – of 166 and 94 political prisoners – is primarily due to the fact that the working group of the latter list recognized as political prisoners only those, on whom they had complete information, the journalist Khadija Ismayilova, a member of the working group, has explained to the "Caucasian Knot" correspondent.
Full text of the article is available on the Russian page of 24/7 Internet agency 'Caucasian Knot'.
Author: Faik Medzhid Source: CK correspondent