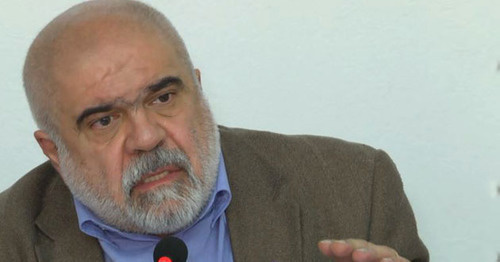 08 February 2017, 20:37
Armenian political analysts: Lapshin is bargaining chip in Baku-Minsk relations
Belarus has extradited the blogger Alexander Lapshin, who is supporting the independence of Nagorno-Karabakh, to Azerbaijan in order to strengthen its relations in the energy sector, the Armenian experts, interviewed by the "Caucasian Knot", are sure.
As reported, Lapshin was brought to Baku from Minsk on February 7. He is a citizen of Russia, Ukraine and Israel. Lapshin is under a threat of up to eight years in prison.
The extradition of Alexander Lapshin was a result of the deterioration of Russian-Belarusian relations, said Alexander Iskandaryan, the Director of the Institute of the Caucasus. He has noted that these countries failed to agree on the terms of oil supply to Belarus; and Minsk may use Azerbaijan to compensate for its oil deficit.
Stepan Grigoryan, a political analyst from the Armenian Centre for Globalization and Regional Cooperation, agrees that the decision on Lapshin was made in the context of the aggravation of Russian-Belarusian relations.
Earlier, Azerbaijani Ministry of Foreign Affairs (MFA) called not to politicize Lapshin's extradition.
Armenia should break off diplomatic relations with Belarus, as it did in 2012 with Hungary, which gave out to Azerbaijan a convict for killing an Armenian serviceman, says Ruben Megrabyan.
Full text of the article is available on the Russian page of 24/7 Internet agency 'Caucasian Knot'.
Author: Tigran Petrosyan Source: CK correspondent