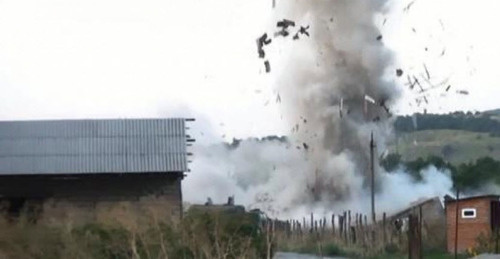 23 August 2017, 16:04
Yunus-Bek Evkurov: killed militants involved in plotting terror acts in Ingushetia
Men killed today in the Malgobek District were plotting a series of terror acts. This was announced by Ingush leader Yunus-Bek Evkurov. He threatened to take measure against the officials who failed to prevent the activities of militants.
Today, the counterterrorist operation (CTO) legal regime has been introduced in the village of Psedakh, and law enforcers killed four militants. The National Antiterrorist Committee (NAC) has reported that the killed militants were identified as Bekkhan Soltukiev, the leader of the Malgobek grouping of militants, and its supporters Mikail Cherbizhev and Khasan Khatsiev.
The CTO in the Psedakh village has become a nest step in taking special measures to fight militants, Yunus-Bek Evkurov reported. He has instructed his subordinates to launch an investigation against the officials who failed to prevent the appearance of suspicious persons on the entrusted territory.
Full text of the article is available on the Russian page of 24/7 Internet agency 'Caucasian Knot'.