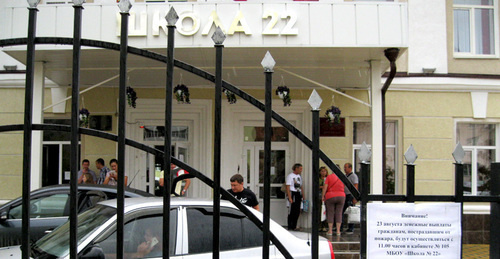 25 August 2017, 07:05
Rostov residents find rescuers' reaction to fire belated (+video)
Fire-fighters were late to arrive to central Rostov-on-Don; they had not enough water to fight the fire, local residents report; however, the Ministry for Emergencies (MfE) asserts that they were on time.
The "Caucasian Knot" has reported that the fire in the centre of Rostov-on-Don broke out in the afternoon on August 21 and was extinguished only in the morning on August 22. The fire damaged 123 houses; one person perished, and seven more were hospitalized.
Units of fire-fighters arrived at the venue six minutes after the fire was reported, said the press service of the MfE's Department for the Rostov Region.
In their turn, fire victims assert that fire-fighters began extinguishing the fire around 2:00 p.m. Moscow time.
"As I understood, the hydrants nearest to the houses were faulty; that's why so many houses were burned down," said Ivan S., a fire victim.
Instagram users also noted that rescuers' reaction was belated.
The Instagram user nasti0985 has noted that "fire-fighters arrived some 40 minutes later than the police."
At the same time, in the group "Rostov Major – News of Rostov-on-Don" in the social network VKontakte, on August 23, an anonymous message appeared saying that city fire-fighters "are forced to work for pennies."
Claims should be addressed not to fire-fighters, but to employees of the "Vodokanal", said Victor Kosov, a social network user.
Full text of the article is available on the Russian page of 24/7 Internet agency 'Caucasian Knot'.
Author: Konstantin Volgin Source: CK correspondent