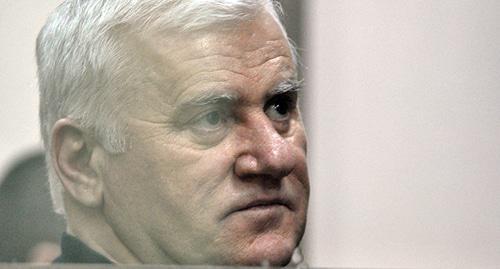 20 September 2017, 12:48
Former Makhachkala Mayor Said Amirov refused pardon
Despite 189 appeals in support of the former Mayor of Makhachkala, a commission has unanimously refused to pardon Said Amirov, who was sentenced to life imprisonment. This was reported by the newspaper "Orenburzhye" with reference to the Vice Governor of the Orenburg Region.
The "Caucasian Knot" has reported that on August 27, 2015, the court sentenced Said Amirov to life imprisonment in the case on organization of murders, acts of banditry and terrorism. The Supreme Court (SC) of Russia has recognized the verdict as lawful.
Said Amirov is serving his sentence in the Sol-Ilets penal colony. In the period from July to September, 189 appeals were received with a request to support the motion for his pardon.
"All the appeals seem to be written under a carbon paper. The texts are almost identical, and they only signed by different persons. The former merits do not give a person the right to dispose of the peaceful people's lives and to become their master, to whom everyone must silently obey," the newspaper "Orenburzhye" quotes Dmitry Kulagin, Vice Governor of the Orenburg Region, as stating.
It should be noted that in his final speech, Said Amirov pleaded not guilty and called public prosecutors "the executors of the political order."
Full text of the article is available on the Russian page of 24/7 Internet agency 'Caucasian Knot'.