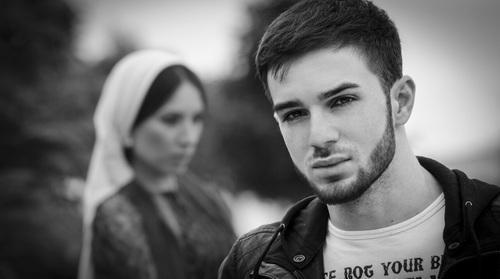 16 October 2017, 23:49
"Russian LGBT Network" links Chechen singer Bakaev's disappearance with persecution of gays
Zelimkhan Bakaev, a singer, was detained in Chechnya because of suspicions of his homosexuality; after his disappearance, several show business figures were beaten up to knock out confessions about their intimate ties with Bakaev, said Igor Kochetkov, the head of the Russian LGBT Network.
The "Caucasian Knot" has reported that relatives of the 26-year-old native of Grozny Zelimkhan Bakaev know nothing about his whereabouts since August 8. On September 24, a video appeared on the Internet, where he reports that he is in Germany. On October 7, Bakaev's mother asked her son to return home.
Mr Kochetkov said that the Russian LGBT Network began receiving reports about new persecutions of gays from Chechnya.
Thus, a producer from Chechnya, who was persecuted for his homosexuality, has asked for help. According to rights defenders and the "Novaya Gazeta", after this, they began detaining show business workers in Chechnya, and Bakaev disappeared.
According to Igor Kochetkov, the LGBT Network has data on the detention of 10 persons after the May 7 meeting of Chechnya's leader, Ramzan Kadyrov, with creative groups. "They were accused of misconduct – drinking alcohol and smoking; and they were threatened with murder, if they were convicted of homosexual orientation," Mr Kochetkov said.
Full text of the article is available on the Russian page of 24/7 Internet agency 'Caucasian Knot'.