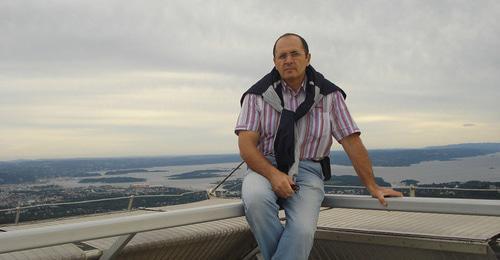 09 January 2018, 15:54
Member of HRC "Memorial" disappears after his detention in Chechnya
Today, in Chechnya, law enforcers have detained Oyub Titiev, the chief of the Grozny office of the Human Rights Centre (HRC) "Memorial". His whereabouts is unknown, reported Oleg Orlov, a member of the Board for the HRC "Memorial".
According to Oleg Orlov, Oyub Titiev was detained near the village of Kurchaloi by inspectors of the road-and-post service (known as DPS) in a police car.
"According to our information, he was brought to the ROVD (District Interior Division) for the Kurchaloi District," Oleg Orlov stated.
However, according to him, the police denied the information.
"His whereabouts is unknown. His mobile phone is on, but he does not answer any calls. His life and health are under threat!" wrote in Facebook Ekaterina Sokiryanskaya, Director of the Conflict Analysis and Prevention Centre.
Full text of the article is available on the Russian page of 24/7 Internet agency 'Caucasian Knot'.