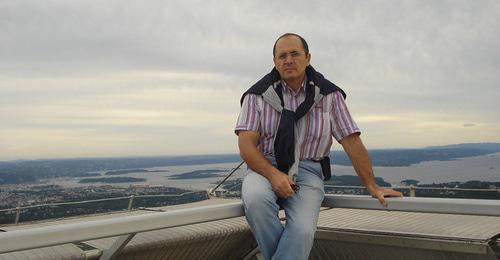 14 January 2018, 16:30
Oyub Titiev's relatives leave Chechnya
The family of Chechen rights defender Oyub Titiev, accused of drug dealing, has left Chechnya for security reasons, Pyotr Zaikin, Titiev's advocate has stated today.
The "Caucasian Knot" has reported that on January 11, the court ruled to place Oyub Titiev into custody for two months on charges of possessing marijuana. Titiev claims that the drug was planted on him by a law enforcer. He told his advocate that law enforcers had forced him into self-incrimination and threatened to bring criminal cases against his relatives on promoting terrorism.
"His family has left the republic; this was done solely for security reasons, since threats are incessant," the "Interfax" quotes Pyotr Zaikin as saying.
The advocate did not specify the family' destination. "I have no right to disclose this information without my client's permit," he said.
Full text of the article is available on the Russian page of 24/7 Internet agency 'Caucasian Knot'.