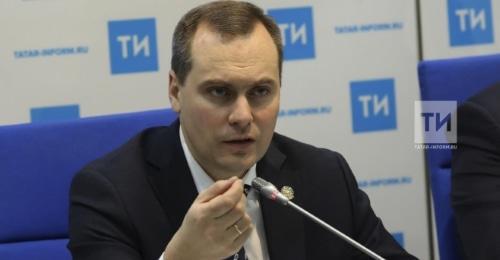 08 February 2018, 01:11
In Dagestan, New Prime Minister announces a large-scale fight against corruption
Artyom Zdunov, who was appointed on February 7 the chair of the Dagestani government, has voiced a promise to return the businesses to the legal field and fight violations in the construction sphere. An attempt to sharply break the corruption in the system will result in serious conflicts and is unlikely to succeed, experts suggest.
The "Caucasian Knot" has reported that on February 5, the government of Dagestan resigned. That was preceded by detentions of top-ranking officials.
When speaking of his major challenges, Artyom Zdunov has mentioned his intention to increase collection of taxes, fight against the shadow economy, secure transparency of public procurement, and develop tourism in Dagestan.
Corruption in Russia, in particular in Northern Caucasus, has been embedded in the system, so active struggle with it promises negative consequences. This opinion has been expressed by Irina Starodubrovskaya, the author of scientific works on Northern Caucasus, the head of the "Political Economy and Regional Development" at the Gaidar Institute.
"In history, there have been cases when the 'fight against corruption' without taking into account local realities resulted in paralysis of the economy and popular unrest. Furthermore, it will turn out that a lot benefited from the old practices. How many people in Dagestan are willing to give up false pensions and disability allowances?" Irina Starodubrovskaya wrote on Facebook.
She has noted that the new team faces difficult challenges. "It seems to me that the only way to solve the problem in Northern Caucasus is to educate young people to bring up the new elite, making no distinction between secular and religious, rich and poor people," the expert has added.
Author: Timur Isaev Source: CK correspondent