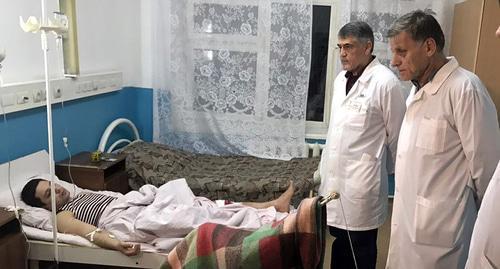 19 February 2018, 03:36
For the first time this year, IS claims responsibility for an attack in Dagestan
A shooting of believers in Kizlyar has become the first incident in Dagestan in 2018, the responsibility for which was claimed by the "Islamic State" (IS, banned in Russia), and the 11th incident for the whole period of its existence.
The "Caucasian Knot" has reported that on February 18, five persons were killed while people were celebrating the holiday of Maslenitsa (Shrovetide) in Kizlyar. The shooter was killed. Later, he was identified as 22-year-old Khalil Khalilov. Before his attack, he recorded a video in which he called on like-minded people to commit attacks around the world.
For the first time, the IS claimed the action in the republic in September 2015. Then it claimed an attack on military barracks in the Magaramkent District. Local residents and law enforcers did not confirm the information.
After that, the IS claimed responsibility for ten armed incidents in Dagestan.