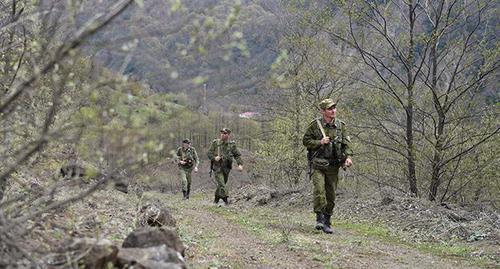 06 June 2018, 19:36
Resident of Georgia released from Tskhinvali detention centre
Teimuraz Dudashvili, a shepherd from Georgia, detained on the border with South Ossetia on June 5, has returned home.
The "Caucasian Knot" has reported that on June 5, the Georgian State Security Service (SSS) announced the detention by Russian border guards of two Georgian residents, including a priest from the village of Dirbi and a shepherd from the Gori District.
According to the State Security Service of Georgia, 58-year-old Teimuraz Dudashvili was released from a detention entre in Tskhinvali and handed over to the Georgian side, the "InterPressNews" reports.
The Teimuraz Dudashvili's transfer has taken place in the village of Ergneti tonight. After that, he has been interviewed at a police station in Gori, the "News-Georgia" reports.
Teimuraz Dudashvili is an Ossetian man by ethnicity, and he can hardly speak the Georgian language, the Radio Liberty's Georgian Service reports on its website.
Full text of the article is available on the Russian page of 24/7 Internet agency 'Caucasian Knot'.