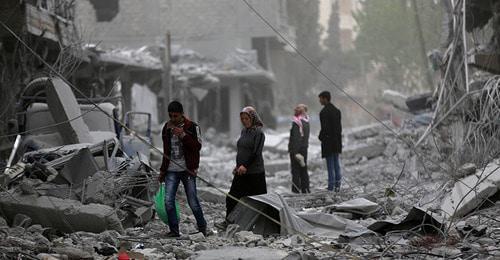 18 December 2018, 11:03
Activists state political obstacles to Circassians' repatriation to Russia
Russian authorities create bureaucratic obstacles for Circassian repatriates from Syria and Turkey; and foreign Circassians have no chance to obtain citizenship under a simplified procedure, activists from Adygea and Kabardino-Balkaria have stated.
The simplified procedure for acquiring Russian citizenship is not accessible for Circassian repatriates from Syria and Turkey because of the political situation, says Valery Khatazhukov, the head of the Kabardino-Balkarian Human Rights Centre (HRC).
"Several years ago, Vladimir Putin declared, in his address to the parliament, that Russian compatriots are those who speak Russian and are carriers of Russian culture. Hence, this is the attitude to Circassian repatriates," Mr Khatazhukov told the "Caucasian Knot" correspondent.
In Kabardino-Balkaria, Karachay-Cherkessia and Adygea, the Adyg is the state language; however, Circassian returnees have to pass an exam in Russian, which is often impossible, he has stressed.
"The Adyg language, their mother tongue, is the state language; and in these conditions, the knowledge of Russian is not a must for a repatriate. This contradicts the constitutions of our republics and the constitution of Russia, which recognizes these languages as state languages in these republics," Valery Khatazhukov has noted.
"They are coming from Syria, where there is a humanitarian catastrophe; prior to the conflict, from 150 to 200 thousand Circassians lived there. We know for sure that there is such a tacit instruction: Russian embassies and consulates around the world refuse to accept documents from Circassians; no quotes for their return to Russia are allocated. Russia has simply turned its back on them," Valery Khatazhukov has concluded.
This article was originally published on the Russian page of 24/7 Internet agency 'Caucasian Knot' on December 18, 2018 at 01:19 am MSK. To access the full text of the article, click here.
Author: Anna Gritsevich Source: CK correspondent