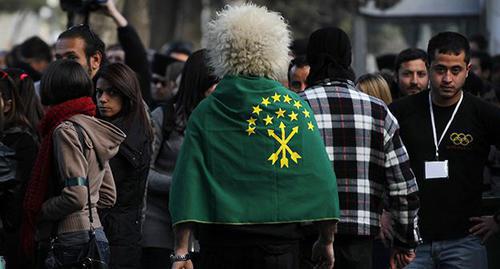 17 February 2020, 11:37
Activists criticize Russian Ambassador for words about Circassians
Alexei Erkhov, the Russian Ambassador to Ankara, has distorted the history with his words about the voluntary resettlement of Circassians to Turkey during the Caucasian War, Circassian activists assert.
The "Caucasian Knot" has reported that Erkhov's statement pronounced on February 13 about Circassians' criminal way of life, and their voluntary resettlement from Northern Caucasus to Turkey as a result of the Caucasian War provoked the indignation of the Federation of Caucasian Associations of Turkey (known as KAFFED) and the Federation of Circassian Associations.
"Circassians are not immigrants who, as Erkhov put it, abandoned their homeland by obeying the proposal of Tsarist Russia. Circassians who fought in the centuries-old war [...] were expelled from their homeland [...]. For our ancestors and for us this exile is not 'a nice legend,' as Ambassador Erkhov has put it, but our bitter past," the KAFFED has stated in its message, in particular.
The Ambassador was criticized by Asker Sokht, the chairman of the NGO "Adyge Khase" of the Krasnodar Territory. "We resolutely condemn the statement of the Russian Ambassador to Turkey. Falsification of history, outright disinformation, [...] informational and political provocations, and attempts to make an ethnically-based rift can only have extremely negative consequences," Mr Sokht wrote on behalf of his NGO in his Facebook page on February 15.
This article was originally published on the Russian page of 24/7 Internet agency 'Caucasian Knot' on February 16, 2020 at 06:20 pm MSK. To access the full text of the article, click here.