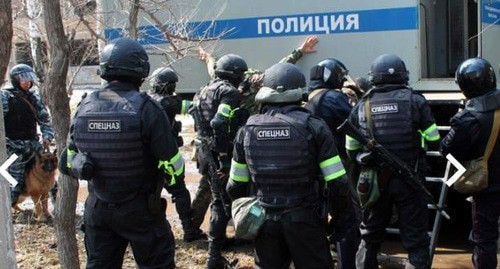 25 May 2020, 13:01
On May 18-24, seven persons fell victim to armed conflict in Northern Caucasus
During the week of May 18-24, 2020, in the armed conflict in Northern Caucasus, seven people suffered: six were killed and one was wounded. These are the results of the calculations run by the "Caucasian Knot" based on its own materials and information from other open sources.
All the casualties are alleged members of the armed underground in Dagestan.
Special and counterterrorist operations
At night on May 22, in the Khasavyurt District of Dagestan, near the village of Goksuv, a grouping of alleged militants was found. They were hiding in a wooded area; in the morning, law enforcers began searching them. A helicopter and armoured vehicles were involved in the search. While combing through the forest, the fighters of the "Rosgvardia" (Russian National Guard) twice overtook the grouping, but in response to the offer to surrender, they first broke away from the pursuers and then responded with fire, wounding a 38-year-old "Rosgvardia" fighter in his stomach and arm. He was hospitalized in grave condition. Law enforcers managed to block the grouping in the forest between the villages of Goksuv and Mutsalaul in the Khasavyurt District. According to the Russian National Antiterrorist Committee (NAC), six alleged members of the armed underground grouping were killed during the shootout. All the casualties were natives of the village of Endirey – young men aged from 19 to 23. Five of them were identified as Khanarslan and Djanarslan Gadjaliev, Elbrus Gadjimuradov, Ibragim Ustarkhanov and Rashidkhan Khasankhanov.
The "Caucasian Knot" emphasizes that the above statistics cannot accurately reflect the real number of victims. Not all data falls into news bulletins. It is not always possible to check whether the statements of law enforcement bodies are true, and some events become known after the period for which statistics are given.
This article was originally published on the Russian page of 24/7 Internet agency 'Caucasian Knot' on May 25, 2020 at 07:14 am MSK. To access the full text of the article, click here.