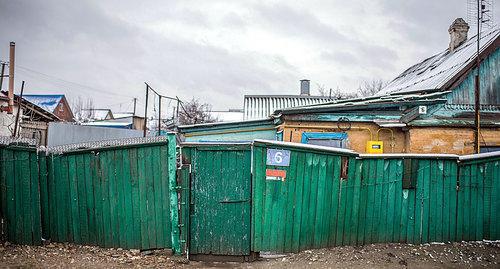 03 June 2020, 23:55
Fellow villagers of gays killed in Kuban reject court's version about domestic conflict
The court sentenced a defendant accused of killing a same-sex couple of pensioners to 12 years of imprisonment. According to the court, the crime was provoked by a domestic conflict. Fellow villagers of the killed pensioners believe that homophobia was the motive of the crime, and the "Russian LGBT Network" emphasized that Russian courts did not take into account such versions.
The "Caucasian Knot" has reported that in January 2019, the bodies of two pensioners were found in Kuban.
"It seems to me that 12 years of imprisonment is such a too soft punishment for the person who killed two elderly harmless people," said Tatiana Kharchenko, a neighbour of the victims.
The woman believes the pensioners were killed because of their non-traditional sexual orientation.
Cases on murders of gays rarely have such a resonance, notes Tor Shirokov, the head of the regional branch of the "Russian LGBT Network".
Svetlana Zakharova, a member of the Council of the "Russian LGBT Network", is not surprised by the court's verdict and by the fact that the motive of homophobic hatred was not taken into account. Meanwhile, according to Svetlana Zakharova, mostly young rather than older gay men are subjected to discrimination.
Svetlana Zakharova has added that in May, two residents of Kuban addressed the "Russian LGBT Network" with complaints about beatings and threats from the Krasnodar police.
This article was originally published on the Russian page of 24/7 Internet agency 'Caucasian Knot' on June 3, 2020 at 00:43 am MSK. To access the full text of the article, click here.
Author: Anna Gritsevich Source: CK correspondent