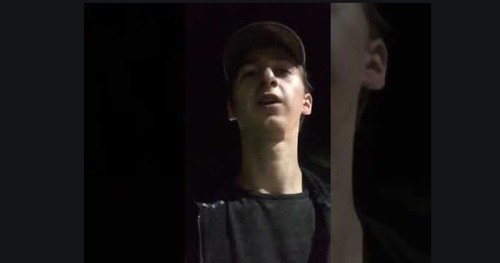 15 September 2020, 08:17
More than week after his kidnapping, Tepsurkaev's whereabouts are unknown
Salman Tepsurkaev faces death due to the resonance after the publication of the video with his self-humiliation, the authors of the 1ADAT Telegram Channel believe. This is not excluded also by the "Committee against Torture" (CaT), which asked the European Court to demand from Russia to find the young man kidnapped on September 6.
The "Caucasian Knot" has reported that on September 7-8 in Chechnya, and then beyond its borders, the video, in which a naked man sits on a bottle, explaining that he is doing this as punishment for cooperating with the oppositional 1ADAT Telegram Channel, has caused huge resonance. The channel's authors are sure that the moderator of their chat, Salman Tepsurkaev, was kidnapped and publicly humiliated by law enforcers.
Initially, the kidnappers of Salman Tepsurkaev wanted to release him, after threatening him and his relatives with death, if the truth were made public, but now they decided to kill Salman because the case had gone too far, the 1ADAT Telegram Channel stated on September 13.
"Since there is all the proofs of their involvement in the crime; and even the Council of Europe has already launched an inquiry into their crime; they are confident that if Salman is released, he will be persuaded to tell the whole truth about that Kadyrov's performance. Now, Salman for them is undesired witness to their crimes," says the channel's statement.
The Human Rights Centre (HRC) "Memorial" has sent applications to the prosecutor's office, police and the Investigating Committee of the Russian Federation (ICRF) demanding to establish whether Tepsurkaev had been kidnapped and to conduct an investigation into the humiliation filmed on the video. Human rights defenders blame Chechen authorities for the incident.
The Tepsurkaev's execution is not ruled out by the CAT, whose lawyers on September 11 sent an urgent complaint to the European Court of Human Rights (ECtHR) in the interests of the young man. The CaT has found out that Tepsurkaev was kidnapped in Gelendjik on September 6 by the people who introduced themselves as employees of the Ministry of Internal Affairs (MIA); and later his relatives managed to trace the location of Salman's phone in the territory of the Akhmat Kadyrov Police Patrol-and-Post Service Regiment stationed in Grozny.
The CaT lawyers have sent a complaint to the ECtHR about the violation of Tepsurkaev's rights and asked to demand from Russia to take steps to establish the young man's whereabouts, as well as guarantees of his release and safety.
This article was originally published on the Russian page of 24/7 Internet agency 'Caucasian Knot' on September 14, 2020 at 07:51 pm MSK. To access the full text of the article, click here.