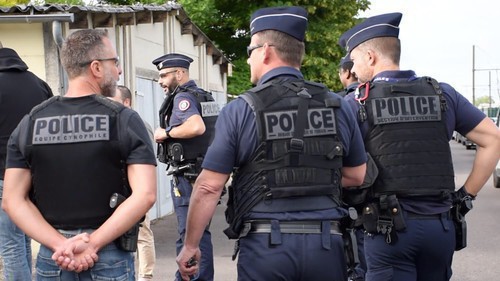 19 October 2020, 11:25
Two Chechen MMA fighters support French teacher's killer
On the Instagram, Zelim Imadaev and Albert Duraev, Russian mixed martial art (MMA) fighters, have supported Abdulak Anzorov, who had killed a college teacher in Paris.
The "Caucasian Knot" has reported that on October 16, the teacher, Samuel Paty, was beheaded in a suburb of Paris. The alleged killer posted a photo of the teacher's severed head on the Twitter. He shouted "Allahu Akbar!" and was shot by the police. According to unofficial data, this is the 18-year-old Abdulak Anzorov, a Russian citizen of Chechen origin who lived in France.
The French society is shocked by the teacher's murder; and this may lead to deterioration in attitudes towards immigrants from Chechnya, Alexei Malashenko, a political analyst, and Leonid Syukiyainen, an Islamic scholar, believe. This will not happen if there is no emphasis on the criminal's nationality, Akhmet Yarlykapov, a Caucasian expert, is sure.
In the Instagram, Zelim Imadaev, a MMA fighter, has called Anzorov a "hero." In his turn, Albert Duraev wrote that in France "the freedom of speech has lost its origin."
After the murder, the head of Chechnya, Ramzan Kadyrov, has stated that he treats a disrespectful attitude to Islam as a provocation.
The assassination is not the first one for Charlie Hebdo's ridiculing Islam. In January 2015, 12 people were killed in an attack on the editorial office of the magazine in Paris. The French law enforcers reacted to this by arresting ethnic Chechens. While many countries have held rallies in memory of the victims, in Grozny, the authorities staged a rally "We love Muhammad". At the same time, Kadyrov had equated Charlie Hebdo journalists to "extremists."
This article was originally published on the Russian page of 24/7 Internet agency 'Caucasian Knot' on October 19, 2020 at 03:51 am MSK. To access the full text of the article, click here.