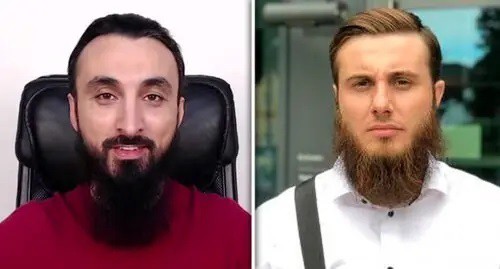 29 September 2021, 11:30
Abdurakhmanov brothers treat threats to their relatives as Chechen authorities' revenge for failed assassination attempts
By threatening their relatives, Chechen authorities want to avenge the failure of the attempts to kill the blogger Tumso Abdurakhmanov and his brother Mukhammad, the brothers themselves believe.
The "Caucasian Knot" has reported blogger Tumso Abdurakhmanov and his brother claimed that the Chechen authorities had passed a warning about blood feud to their relatives in the village of Starye Atagi. The armed men appeared in the village after a dispute between Tumso and the speaker of the Chechen parliament in a voice chat.
After the announcement of blood feud to relatives on the maternal side, the same armed men, at least 30 of them in 10-12 vehicles, arrived in the village of Chiri-Yurt to visit the of Tumso Abdurakhmanov's relatives on the paternal side. On September 28, Tumso himself told about this to the "Caucasian Knot" correspondent.
"They came to my paternal great uncles living in Chiri-Yurt and announced a blood feud there, too. The conditions are the same: either they stop me, or they will take revenge on my relatives," Tumso said.
In the opinion of Mukhammad, Tumso's brother, the threats addressed to their relatives indicate the Chechen authorities' desire to avenge the earlier disrupted operations to eliminate them, as well as the absence of other chances to harm the brothers in their current countries of stay.
This article was originally published on the Russian page of 24/7 Internet agency 'Caucasian Knot' on September 29, 2021 at 01:57 am MSK. To access the full text of the article, click here.
Source: CK correspondent