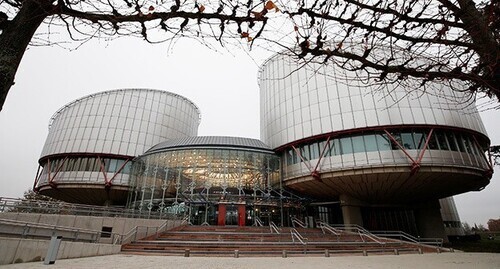 08 October 2021, 13:30
Rights defenders assess ECtHR's decision on Gelani Tsechoev's case
The European Court of Human Rights (ECtHR) has obliged Russian authorities to pay 20,000 euros to relatives of Gelani Tsechoev, a resident of Ingushetia, who was killed in 2010, by recognizing a violation of his right to life. The inquiry into his murder was actually stopped in 2014, despite relatives' attempts to appeal against this decision, Grigor Avetisyan, an advocate, has noted. The decision of the ECtHR has not become a triumph of justice, since the killers have not yet been found, said Timur Akiev, the head of the Ingush branch of the Human Rights Centre (HRC) "Memorial".
The "Caucasian Knot" has reported that Gilani Tsechoev, a father of five children, was shot dead by unidentified law enforcers in 2010 in the village of Ordjonikidzevskaya (now the city of Sunzha). Aslan Tsechoev, Gilani's brother, said that a month before the murder, law enforcers tried to kidnap Gilani. Aslan had asked Yunus-Bek Evkurov, the then head of Ingushetia, to find those involved in the killing of Gilani Tsechoev and bring them to justice.
Grigor Avetisyan, an advocate for the "Legal Initiative" Project, said that no killers were found within the inquiry, noting that Russian authorities failed to provide any comments on the facts presented in the applicants' complaint.
The decision of the ECtHR was assessed positively by Timur Akiev, the head of the Ingush branch of the HRC "Memorial". According to his version, it may become the basis for the resumption of the inquiry into the case, although "there is almost no chance of success."
Mr Akiev has added that in early 2000s, law enforcers preferred to open fire at first, and only then tried to clear out the situation.
This article was originally published on the Russian page of 24/7 Internet agency 'Caucasian Knot' on October 7, 2021 at 10:29 pm MSK. To access the full text of the article, click here.
Author: Gor Alexanyan Source: CK correspondent