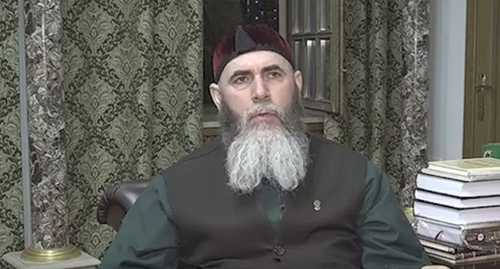 28 February 2022, 13:52
Chechen Mufti treats his fellow countrymen's involvement in Ukrainian conflict as jihad
The Chechen fighters who left for Ukraine to take part in the military conflict "have gone to jihad" and are fighting for the sake of Allah, Salakh Mezhiev, the Mufti of Chechnya, has announced.
The "Caucasian Knot" has reported that on February 26, Ramzan Kadyrov announced that Chechen fighters had left for Ukraine to perform Vladimir Putin's orders and protect Ukrainian people.
On February 27, the Chechen Mufti, Salakh Mezhiev, posted his special appeal to Chechen people about the events in Ukraine in the Instagram account of the "Grozny" ChGTRK (Chechen State TV and Radio Company).
In his appeal, the Mufti said that those who went to fight in Ukraine "have gone to jihad", because together with the NATO "all the dirt" and everything that is unacceptable according to religion will come to Russia.
"Therefore, those who fight there, they fight for the sake of the Koran, for the sake of Allah, so that this dirt does not spread among us. They are at jihad, there is no doubt about that," said Mufti Mezhiev, whose words were translated by the "Caucasian Knot".
This article was originally published on the Russian page of 24/7 Internet agency 'Caucasian Knot' on February 28, 2022 at 10:00 am MSK. To access the full text of the article, click here.
Author: The Caucasian Knot