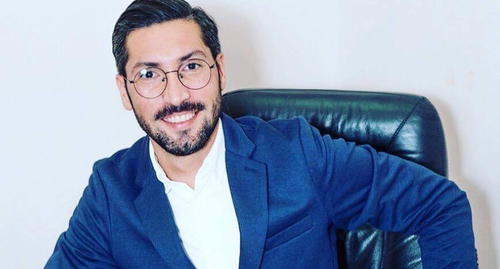 10 June 2022, 14:20
Adygea: activist complains about torture by law enforcers in Cherkessk
In Cherkessk, the capital of the Karachay-Cherkessian Republic (KChR), law enforcers have detained Kase Kik, an Adyg activist, and tortured him, after what he was charged with petty hooliganism, the activist himself has stated. The court sentenced him to seven days of arrest, human rights defenders have informed.
On May 14, the Cherkessk City Court found Kase Kik, a resident of the KChR, guilty of petty hooliganism and sentenced him to seven days of arrest. On June 5, Kik after serving his sentence appealed to human rights defenders, the team of the former Human Rights Centre (HRC) "Memorial"* has reported on its Telegram channel today.
Kase Kik claims that the administrative case against him was fabricated because of his pacifist position and social activities. According to his version, from his student days he took part in the public Circassian national youth movement "Adyge-Khase KChR"; and in 2008-2012 he headed the "Circassian Congress of the KChR".
According to Kase Kik, on May 13, he had dinner with a friend in a café in Cherkessk. Kik called a waiter and ordered a karaoke song in the Ukrainian language. As it turned out, a group of law enforcers was at that time in the café. One of them ran up to the activist and began asking questions in a raised voice: for what reason he had ordered a Ukrainian song and whether he was against "our president." Kik has stated that he has a pacifist stance. The security officer departed, and then returned, accompanied by five people. One of them tried to hit Kik, but he was stopped by others, who said: "We'll deal with him at the police station." Then Kik was taken outside, put into a car and taken to a division of one of the law enforcement bodies.
According to the activist, in the division, he was beaten up all night by 5-7 people in turn. His repeated requests to provide him with an advocate were ignored, Kase Kik asserts.
In the morning, law enforcers took him to one of the rooms, "poured a glass of vodka into his throat," and took him for a medical examination for alcohol intoxication. In the afternoon of the same day, he was brought to the Cherkessk City Court, which sentenced Kik to seven days of arrest.
* the organization is included by the Russian Ministry of Justice (MoJ) in the "Register of non-profit organizations performing the functions of a foreign agent" and liquidated by a court decision
This article was originally published on the Russian page of 24/7 Internet agency 'Caucasian Knot' on June 10, 2022 at 10:58 am MSK. To access the full text of the article, click here.
Author: The Caucasian Knot