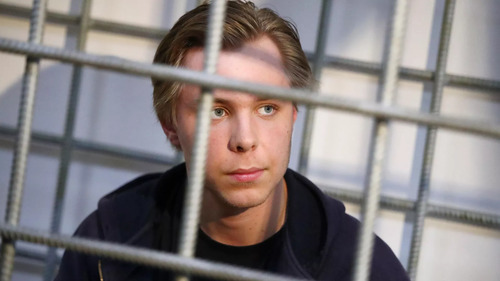 24 May 2023, 11:53
Lawyers criticize decision to transfer Koran arsonist's case to Chechnya
The decision to transfer the case of burning down the Koran by Nikita Zhuravel, a Volgograd resident, to investigators in Chechnya not only contradicts the law, but also creates a threat of torturing him, as well as a threat to his life, lawyers assert.
On May 20, 2023, a local resident was detained in Volgograd after recording a video of burning the Koran down. During the interrogation, he stated that he had done it at the order of Ukrainian special services.
On May 23, in a Grozny mosque, many thousands believers condemned the burning of the Koran, and a video appeared on the Internet in which a Volgograd citizen apologized to Muslims.
According to the law, criminal cases should be investigated at the place where the crime was committed, says Galina Tarasova, a lawyer.
Case materials can be transferred to other regions, but there must be reasons specified in the law for this, said Ekaterina Vanslova, a lawyer and the head of the North-Caucasian branch of the "Team against Torture"*.
Zhuravel's case was transferred to Chechnya allegedly because many complaints were received from this republic with requests to recognize people as victims. However, this argument cannot be attributed to an article that regulates the grounds for transferring a case to another region, Ms Vanslova has explained.
"The man is sent to the region where, due to the circumstances of this case and the specifics of the region, there is a reasonable risk of torture and even a risk to Zhuravel's life," Ekaterina Vanslova has concluded.
This article was originally published on the Russian page of 24/7 Internet agency 'Caucasian Knot' on May 23, 2023 at 01:54 pm MSK. To access the full text of the article, click here.
Source: СK correspondent