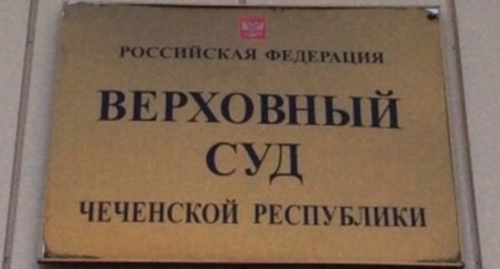 25 May 2023, 15:56
Court recognizes falsifications in case on drugs against resident of Chechnya
A case against Timur Zakiev, a resident of Chechnya, has been sent for reconsideration, since the republic's Supreme Court and the Prosecutor's Office do not rule out that the case was falsified by the police.
The Chechen Supreme Court and the Prosecutor's Office have suggested that a policeman falsified the materials of the criminal case instituted under the drug article against Timur Zakiev, who on February 21 was found guilty of possession of marijuana and sentenced to a year of conditional sentence. The verdict was issued in a special order, that was, without examining the evidence of guilt.
The Supreme Court (SC) of Chechnya returned the case for reconsideration in connection with the alleged "falsification of evidence in order to create the illusion of solving the crime," the "Kavkaz.Realii"* reports.
*Included by the Russian Ministry of Justice (MoJ) into the register of foreign agents.
This article was originally published on the Russian page of 24/7 Internet agency 'Caucasian Knot' on May 24, 2023 at 10:27 am MSK. To access the full text of the article, click here.
Source: Caucasian Knot