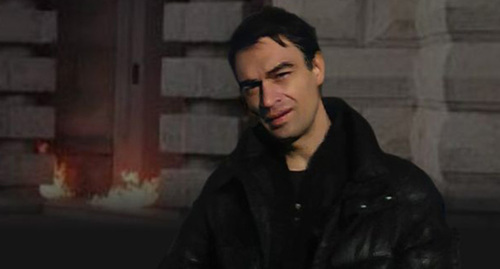 02 June 2023, 23:58
Defence of Volgograd resident Igor Paskar promises to challenge verdict
Igor Paskar, a Volgograd resident, has been convicted for symbolic non-violent actions under the article on terror acts, which gives grounds to recognize him as a political prisoner, Sergey Davidis, a human rights defender, believes.
The "Caucasian Knot" has reported that the defence had disagreed with the qualification of the arson of a door rug as a terror act. Igor Paskar has stated that he had set fire to a rug near the FSB building in Krasnodar and a banner with the Z sign "at the behest of his conscience," and would not renounce his beliefs. The Southern District Military Court sentenced him to 8.5 years of freedom deprivation.
At the court session held in January, Paskar stated that after detention, law enforcers tortured him, including with electric shocks.
Felix Vertegel, Igor's advocate, said that the verdict against Igor Paskar would be appealed against.
Sergey Davidis, a lawyer with the Centre for the Protection of Human Rights, sees in the case grounds for recognizing Paskar as a political prisoner, since he was convicted on charges of terrorism for his symbolic actions. Mr Davidis has drawn attention to the fact that Paskar's actions were not accompanied by violence against people.
Paskar's case did not become indicative, so "the court did not rage"; the sentence on such a charge could be much more severe, Mikhail Benyash*, a lawyer, has noted.
On September 30, 2022, Vladimir Tsimlianskiy, the spokesman of the Russian General Staff, stated that the arson of military commissariats (registration and enlistment offices) would be qualified as terror acts, and could entail up to 15 years in prison.
*Included by the Russian Ministry of Justice (MoJ) into the register of foreign agents.
This article was originally published on the Russian page of 24/7 Internet agency 'Caucasian Knot' on June 1, 2023 at 05:30 am MSK. To access the full text of the article, click here.
Author: Alexander Stepanov Source: СK correspondent