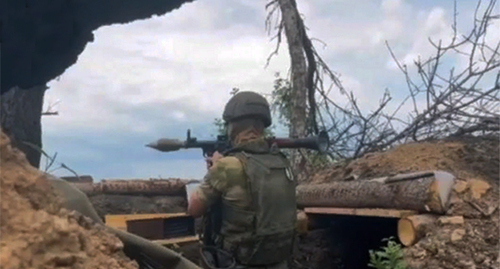 06 June 2023, 13:33
Family of wounded soldier from Dagestan gets no payments due to bureaucratic obstacles
Makhach Gadjimuradov, a soldier from Buynaksk, was severely wounded during the special military operation in Ukraine. The man has been in a coma for more than a year. His family cannot receive the payments accrued to him, as they are unable to arrange guardianship due to the unconscious state of Makhach Gadjimuradov, his relatives note.
Makhach Gadjimuradov served under a contract in a motorized rifle unit with the rank of private. Shortly before the start of the special military operation in Ukraine, he renegotiated his contract for another five years, says his brother Israpil Gadjimuradov.
"Almost at once, he was severely wounded in the back of his head on the front line. On March 13, he was taken to Saint Petersburg to a hospital. Since then, he has been in a coma," said Israpil Gadjimuradov.
Makhach Gadjimuradov is assigned payments and benefits, but he cannot use them due to being in a coma. In order for his family to receive money and take advantage of benefits, it is necessary that his spouse is recognized as his guardian. However, the guardianship will not be recognized until there is a medical certificate from a hospital, which is to be issued to a patient or his guardian.
"As we were told, there have been cases when a person is in a coma, one of his relatives receives payments for him, and then he comes to his senses and asks where his money is," Israpil Gadjimuradov explains.
Makhach has a wife and two minor children, his cousin Batyr emphasizes.
"The man has been under a life support unit during one year and three months. What did those who promised him payments think?" Makhach Gadjimuradov's cousin wonders.
This article was originally published on the Russian page of 24/7 Internet agency 'Caucasian Knot' on June 5, 2023 at 02:30 pm MSK. To access the full text of the article, click here.
Source: СK correspondent