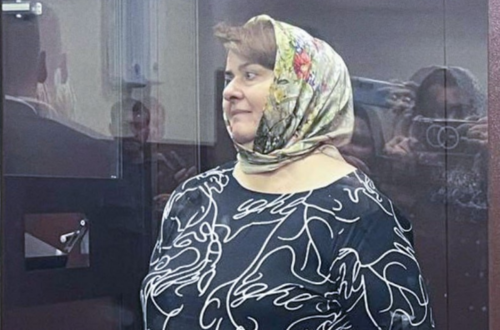 17 September 2023, 19:46
Advocates treat Musaeva's CER as realistic
The prosecutor has offered to commute Musaeva's sentence due to her state of health and the injustice of the sentence passed by the first-instance court. After sentence mitigation, Musaeva has every reason to ask for the conditional early relief (CER), Natalia Dobronravova, an advocate, believes.
The "Caucasian Knot" has reported that on September 12, the Supreme Court (SC) of Chechnya reduced Zarema Musaeva's freedom deprivation term down to five years and replaced a general regime colony with a settlement colony. Human rights defenders have noted that Musaeva now has the right to recalculate the time served at the SIZO (pre-trial prison), as well as to ask for the CER.
The state prosecution's request to reduce Musaeva's sentence looks unexpected, Alexander Savin, another advocate for her, has admitted.
After the Chechen SC commuted Zarema's sentence, her chances for the CER became even more realistic, Natalia Dobronravova believes.
"In fact, Zarema has already served 3.5 years. When committing a crime of moderate severity, application of the CER is possible after serving one-third of the sentence, but she has already served even two-thirds thereof," the advocate has explained, adding, however, that it will take some time to file such a motion.
According to Ms Dobronravova, all the parties are interested in CER for Musaeva. "She has no custody regime violations; I think she can't have them – she is a sick person. I hope the correctional institution itself will not keep her for long, because she is in a very bad condition, and the interest in her case is very high, including from the international public," she has emphasized, noting that Musaeva courageously perseveres through all the turmoil.
This article was originally published on the Russian page of 24/7 Internet agency 'Caucasian Knot' on September 16, 2023 at 10:43 pm MSK. To access the full text of the article, click here.
Source: СK correspondent