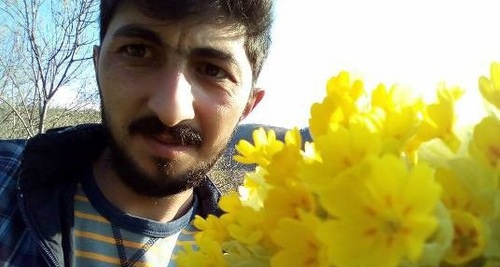 03 June 2017, 16:00
Advocate claims torture of journalist Nijat Amiraslanov in Azerbaijan
Journalist Nijat Amiraslanov, who is serving his administrative arrest, was tortured and forced to retract his appeal against the court's decision. This was reported by advocate Elchin Sadygov and journalist Khadija Ismayilova.
On May 22, Nijat Amiraslanov, a freelance journalist, was detained in the Gazakh District of Azerbaijan. On the other day, the Gazakh District Court found him guilty of disobeying the lawful demands of a policeman and sentenced the journalist to 30 days of arrest. This was told to the "Caucasian Knot" correspondent by Bashir Suleimanly, the head of the Institute for Civil Initiatives. "This is a typical charge for arrests of unwanted journalists and activists," Bashir Suleimanly noted.
According to colleagues, the actual reason for the persecution of the journalist was his criticism of the authorities on the Internet. "The young man was active in Facebook. He wrote critical posts against the authorities and reposted publications of media, including the Azerbaijani service of the 'Radio Liberty', about corruption among Azerbaijani officials," said Bashir Suleimanly.
The complaint was to be considered by the Ganja Court of Appeal today.
"We saw that he had lost all his teeth," the lawyer said.
The judge's assistant said that the judge did not come to the trial, since he was waiting for the retraction of the complaint.
Elchin Sadygov has said that in the current situation, it is already difficult to do anything legally in defence of Nijat Amiraslanov, but after his release, it will be possible to file a complaint to the European Court of Human Rights (ECtHR).
Full text of the article is available on the Russian page of 24/7 Internet agency 'Caucasian Knot'.
Author: Faik Medzhid Source: CK correspondent