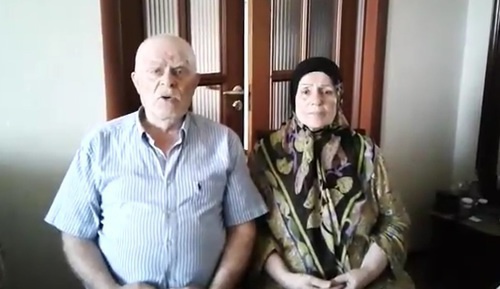 09 June 2017, 04:56
Murad Amriev's family members leave Chechnya for security reasons
Family members of Murad Amriev, an MMA fighter and world champion, have left Grozny and the republic for security reasons.
The "Caucasian Knot" has reported that on June 7, Murad Amriev, the MMA world champion, was detained in the Belarusian town of Dobrush. Late in the evening of June 8, an advocate of Murad Amriev reported that the Belarusian law enforcement agencies extradited his client to Russia.
On June 8, the Murad Amriev's parents recorded a video message in which they said that their son had not violated any laws.
Madina, a sister of Murad Amriev, has said that they faced no threats, but still decided to leave the territory of Chechnya "to stay on the safe side," reports today, on June 9, the website of the "Dozhd" (Rain) TV Channel.
Let us remind you that earlier, Murad Amriev has claimed that in Chechnya, a top-ranking law enforcer announced "blood feud" against him.
Full text of the article is available on the Russian page of 24/7 Internet agency 'Caucasian Knot'.