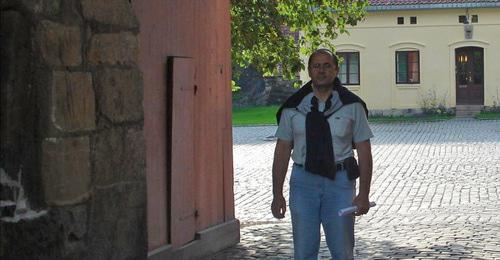 15 January 2018, 20:52
Titiev's defence reports non-admission of doctor to Oyub
Investigators refused to let a doctor to the arrested rights defender Oyub Titiev, who cannot eat any hard food without his dentures, his advocate Pyotr Zaikin and Oleg Orlov, a Board Member of the Human Rights Centre (HRC) "Memorial", have stated.
The "Caucasian Knot" has reported that on January 11, the court ruled to place Oyub Titiev into custody for two months on charges of possessing marijuana. Titiev claims that the drug was planted on him by a law enforcer. He told his advocate that law enforcers had forced him into self-incrimination and threatened to bring criminal cases against his relatives on promoting terrorism.
Pyotr Zaikin said today that the staff of the Shali temporary detention facility (known as IVS) has received no investigators' instructions to let a doctor to Titiev; moreover, the IVS has no room for rendering medical help to its inmates.
The advocate has explained that because of his arrest Oyub Titiev was unable to complete his teeth prosthetics, and is now experiencing severe pain when eating; he has to eat baby's food.
Oyub Titiev needs a dentist's help, since he cannot eat hard food without his dentures, Oleg Orlov has confirmed, adding that Oyub was to visit his dentist and try on his dentures on the day of his detention, January 9. "Until now, he has not been taken to the dentist to do it, although the investigator had promised. As a result, Titiev is suffering at the IVS. We regard it as deliberate ill-treatment," the TASS quotes Mr Orlov as saying.
Full text of the article is available on the Russian page of 24/7 Internet agency 'Caucasian Knot'.