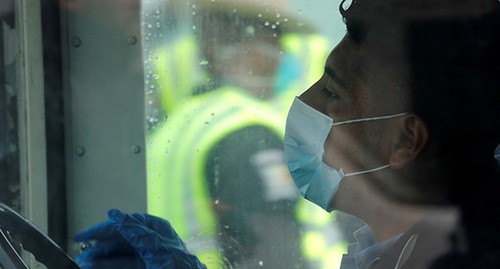 23 March 2020, 11:26
Armenian journalists point to specifics of emergency state due to coronavirus
People perceived the state of emergency introduced in Armenia in 1988 and 2008 as an authorities' attempts to exert pressure on and intimidate them; while the society as a whole perceives the current restrictions caused by coronavirus as an intention to protect people, journalists believe.
Armenia is under the state of emergency since March 16; eleven organizations have called on the authorities to lift the restrictions imposed on mass media.
On March 21, the number of coronavirus patients in Armenia reached 190.
The state of emergency, introduced in Armenia in different years, is different, Boris Navasardyan, the head of the Yerevan Press Club, told the "Caucasian Knot" correspondent.
In 1988, a curfew was introduced. "The overwhelming population perceived it as an action against people's interests. People believed that they had their right to rally in support of Nagorno-Karabakh's accession to Armenia," Mr Navasardyan has specified.
The specificity of the 2008 state of emergency, introduced amid protests after the election, was that more restrictions have been imposed, Boris Navasardyan continued.
According to his observations, today the vast majority of people are conscious of restrictive measures. Mr Navasardyan believes that this is due to people's confidence in the Prime Minister, Nikol Pashinyan, who is personally informing citizens about the situation with coronavirus, including on the Facebook.
Ashot Gazazyan, a writer, believes that after Nagorno-Karabakh has acquired its independence, Armenia is permanently in the state of emergency.
"Now, I don't feel any persecution of the freedom of speech, the state of emergency contains only one message – be careful not to catch the infection," he has added.
This article was originally published on the Russian page of 24/7 Internet agency 'Caucasian Knot' on March 22, 2020 at 12:10 pm MSK. To access the full text of the article, click here.
Author: Tigran Petrosyan Source: CK correspondent