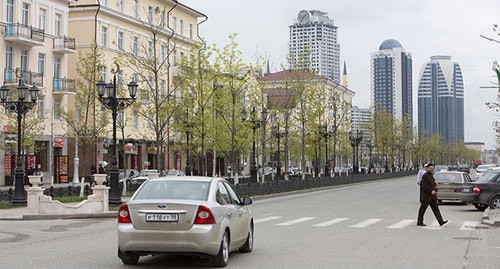 27 May 2020, 08:25
Chechen mass media disseminate call to remove article on militants' widows from "Novaya Gazeta"
On May 25, several official Chechen mass media outlets published an open letter by relatives of former militants, who demanded to remove the article on adaptation problems of families of former militants by Ekaterina Sokiryanskaya from the website of the "Novaya Gazeta" newspaper.
The authors of the letter have explained that the article by Ekaterina Sokiryanskaya "Our Dad Is in Captivity" published on May 6 "had caused a storm of indignation among all the Chechens, in one way or another mentioned in this article."
"The general idea of the article is that in the Caucasus there is a bad attitude on the part of authorities and law enforcers to families of killed militants or members of terrorist organizations. But, of course, the article presents not a single fact of such a bad attitude, only references to the words of some ghostly 'militants' widows'," the letter says.
Its authors demand to remove the above article by Ekaterina Sokiryanskaya, as well as "to issue an official refutation in the next issue" of the newspaper. They demand "to apologize, if they have enough prudence, to all the persons mentioned by the employee of your newspaper, and refrain from publishing such blasphemous materials in the future." These were the demands of the authors of the letter, as follows from publications of the Chechen mass media; the letter was signed by relatives of 1600 people from different district of the republic.
Authors of the 1ADAT Telegram channel have reported that they had spoken with some relatives of former militants who had signed up the letter. "They told us that [some official] visited them and asked about their living conditions, and when they complained, he said, 'I've recorded everything; now, please, sign here.' This is how [the authorities] collected these signatures during the quarantine," the authors of the channel wrote.
So far, the "Caucasian Knot" possesses no confirmation, and cannot verify the accuracy of the information posted in the anonymous 1ADAT Telegram channel.
This article was originally published on the Russian page of 24/7 Internet agency 'Caucasian Knot' on May 26, 2020 at 04:03 pm MSK. To access the full text of the article, click here.