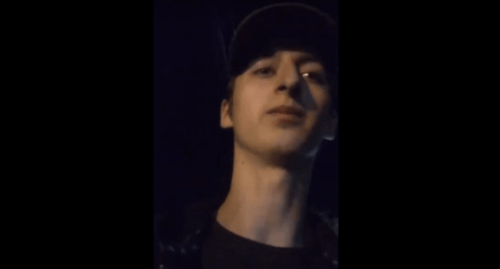 28 October 2020, 15:06
Chechen law enforcers refuse to investigate Tepsurkaev's disappearance
The Department for Chechnya of the Investigating Committee of the Russian Federation (ICRF) has refused to initiate a case on the kidnapping of Salman Tepsurkaev, the moderator of the "1Adat" Telegram Channel, stating that there was no crime, the Committee against Torture (CaT) has reported today.
The "Caucasian Knot" has reported that in September, a video in which naked Salman Tepsurkaev sat on a bottle, explaining that he is doing this as a punishment for cooperation with the 1Adat Telegram Channel, which criticized the Chechen authorities, caused a wide resonance in Chechnya and beyond. Tepsurkaev never got in touch with his relatives. The CaT released a video showing some people taking Tepsurkaev away from a hotel in the city of Gelendjik.
Only on October 27, the CaT's rights defenders received a notification that the Chechen branch of the ICRF had refused, 12 days earlier, to open an inquiry into Tepsurkaev's disappearance, the CaT has stated.
The refusal to investigate will be appealed against, said Dmitry Piskunov, the head of the North-Caucasian branch of the CaT. "In the case of Tepsurkaev, the investigator had decided that there was no crime event as such. But in order to come to this conclusion, the investigator had to obtain some confirmed information about Salman's whereabouts: he had to either interview him or his relatives, who would have said that Salman's whereabouts were known to them. Of course, immediately after receiving the text of the refusal, we'll appeal against it," Mr Piskunov has promised.
This article was originally published on the Russian page of 24/7 Internet agency 'Caucasian Knot' on October 28, 2020 at 11:43 am MSK. To access the full text of the article, click here.