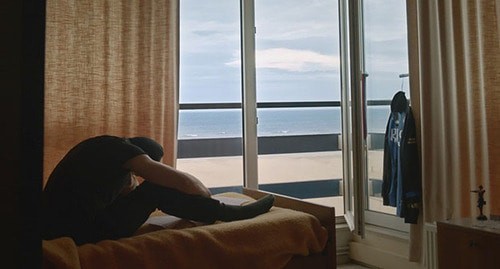 04 May 2021, 21:57
At "Artdocfest", documentary about Chechen gay awarded Grand Prix
The film "Quiet Voice" about the fate of a homosexual from Chechnya has won the Grand Prix of the "Artdocfest" documentary film festival. In Russia, the screening of the film, the premiere show of which was disrupted, never took place, the organizers of the festival have reported today.
The "Caucasian Knot" has reported that in April, the Russian documentary film festival "Artdocfest" was forced to cancel the screening of the above film. Before that, according to the organizer, director Vitaly Mansky, some man from Chechnya demanded to remove the film from screening.
The "Quiet Voice" tells about a young Chechen athlete Khavadj, who is engaged in mixed martial arts (MMA) fighting. The athlete's brother learns that he is a gay and decides to kill him. Khavadj was forced to flee to Belgium. The director of the film refused to disclose his name; and in social networks he uses the pseudonym "Reka Valerik".
"The wording of the award reads: "For the talent to hear the inaudible and see the invisible." The monetary value of the award is USD 3000," the festival writes on its Facebook.
Mr Mansky has assured that "there is no political correctness in this decision." "This is an absolutely honest decision of the jury, which believes that this is a voluminous and intimate statement," the festival director has explained.
On the closing day of the "Artdocfest", Mansky was attacked in a Moscow movie theatre. The attackers asked Mansky why he was "throwing mud at Russia."
This article was originally published on the Russian page of 24/7 Internet agency 'Caucasian Knot' on May 4, 2021 at 12:13 pm MSK. To access the full text of the article, click here.