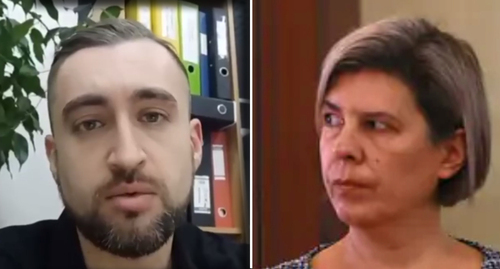 21 January 2022, 18:50
Lawyers complain about prosecutors' inaction after kidnapping of Yangulbaeva
After a complaint about the kidnapping of Zarema Yangulbaeva, the police arrived only several hours later, and the prosecutor's office of the Nizhny Novgorod Region refused to accept the complaint, said Sergey Babinets, a lawyer of the "Committee against Torture", and advocate Natalia Dobronravova. According to them, the whereabouts of Zarema Yangulbaeva is still unknown.
The "Caucasian Knot" has reported that on January 20, the "Committee against Torture" reported that Zarema Yangulbaeva, a spouse of federal judge Saidi Yangulbaev, was unconsciously taken away in cars bearing state registration numbers with the region code corresponding to Chechnya.
On the night of January 21, advocate Natalia Dobronravova, who cooperates with the "Committee against Torture" (CaT)", and NGO's lawyer Sergey Babinets filed a complaint (available at the disposal of the "Caucasian Knot", the complaint was submitted being signed by Sergey Babinets) to the police about the kidnapping of Zarema Yangulbaeva and beating of her husband and both complainants, reported Sergey Babinets. According to him, after the incident, the lawyers immediately called the police, but policemen arrived only three hours later.
Sergey Babinets also added that the state registration numbers of the cars, in one of which Zarema Yangulbaeva was taken away, were reported to the police. The lawyer requested the police to put the cars on the wanted list, but as at 11:30 a.m. Moscow time on January 21, "there was no reaction from the police." In addition to the police, the lawyers tried to call officials from the Investigating Committee of the Russian Federation (ICRF) and the FSB. However, according to Sergey Babinets, no one came.
The lawyer noted that he was not aware of the Zarema Yangulbaeva's current whereabouts.
This article was originally published on the Russian page of 24/7 Internet agency 'Caucasian Knot' on January 21, 2022 at 12:59 pm MSK. To access the full text of the article, click here.
Source: CK correspondent