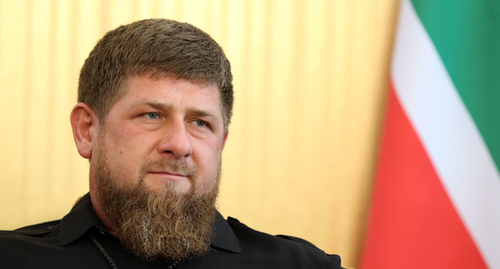 01 March 2022, 13:51
Kadyrov admits losses among Chechen fighters in Ukraine
Two natives of Chechnya perished in hostilities in Ukraine; four others were wounded, Ramzan Kadyrov said and repeated his earlier call for large-scale military actions.
The "Caucasian Knot" has reported that on February 26, Ramzan Kadyrov announced that Chechen fighters had left for Ukraine in order to carry out Vladimir Putin's orders and protect the Ukrainian people. On February 28, the Mufti of Chechnya, Salakh Mezhiev, announced that the Chechen fighters who had left for Ukraine "went to jihad" and were fighting for the sake of Allah.
Ramzan Kadyrov has reported the losses among Chechen fighters in Ukraine today in his Telegram channel. "Unfortunately, there are already losses among the natives of the Chechen Republic. Two perished; six others received various wounds. Yes, they kill people at war; and it was their choice of profession. And these guys chose to become heroes who gave their lives for the security of the two countries. They had an order to minimize losses among the civilian population of Ukraine; and they fulfilled it," the head of Chechnya has written.
He has stressed that in Ukraine the "Rosgvardiya" (Russian National Guard) fighters from Chechnya are ready to carry out any mission. "Our guys are ready to fulfil any orders. The 'Rosgvardiya' troops from Chechnya [...] are determined to carry out an order of any complexity. And I believe that a new order is needed, without any unnecessary ceremonies," Kadyrov has stated in his post.
Ramzan Kadyrov has again voiced out a call for large-scale military actions. "We need to pass over to large-scale actions to liquidate Nazis and terrorists, and to liberate the cities. And in this struggle, the armed forces of Ukraine have every right to stand shoulder to shoulder with Russian troops," he has stated.
This article was originally published on the Russian page of 24/7 Internet agency 'Caucasian Knot' on March 1, 2022 at 09:51 am MSK. To access the full text of the article, click here.
Author: The Caucasian Knot